Accounts Receivable Payable Clerk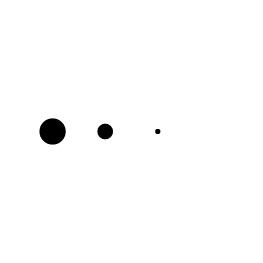 Recognized as one of Canada's Best Managed Companies, M. Sullivan & Son Limited ("Sullivan") provides a dynamic work environment with many opportunities for a fulfilling career. We are a family owned and professionally operated General Contractor (and proud of it!), with a strong commitment to our communities, and over 107 years of success. If you are looking for a challenging and stimulating career, Sullivan may be right for you. We believe in and support opportunities for growth & development, teamwork, and engagement.
With an increasing portfolio of projects and to address future staffing needs, Sullivan needs to add to its team of quality employees. We are currently looking for an Accounts Receivable/Payable Clerk to join our Finance team. Sullivan provides a dynamic work environment and offers a competitive salary and benefit package.
Your New Role
Reporting to the Vice President, Finance, the Accounts Receivable/Payable Clerk's main responsibility is processing account receivables and incoming payments in compliance with Sullivan's financial policies and procedures, as well as ensuring accurate payment of subcontractor invoices. The responsibilities will encompass ensuring accuracy and efficiency of operations, processing and monitoring incoming payments, and securing revenue by verifying and posting receipts.
Your Duties
While the Accounts Receivable/Payable Clerk is responsible for a multitude of duties, the main functions include:
Contribute to the efficient workings of the finance department by executing daily tasks with the utmost attention to detail
Perform day to day financial transactions, including verifying, classifying, computing, posting and recording accounts receivables data
Prepare invoices and bank deposits
Follow up on payment of outstanding invoices
Reconcile the accounts receivable ledger to ensure that all payments are accounted for and properly posted
Verify discrepancies and resolve billing issues
Facilitate payment of invoices due by sending bill reminders and contacting clients
Generate financial statements and reports detailing accounts receivable status
Process subcontractors accounts payable invoices
Assist auditors during the year end audit
Your Skills
Effective problem-solving and decision-making skills
Strong attention to detail with analytical capabilities
Exceptional time management skills
Ability to trust and work collaboratively within a team environment
Ability to perform in a fast-paced construction environment
What You'll Need to Succeed
2+ years' experience in Accounts Receivable/Payable or a financial setting ideally within the construction industry
Post-secondary education in accounting/bookkeeping or equivalent education and/or work experience in a related field
Proficiency in Microsoft Office (Word, Excel)
Experience with Jonas Enterprise Service and Construction Software or other construction accounting software an asset
Sullivan celebrates diversity and are proud to be an equal opportunity employer. We are committed to an inclusive environment for all employees and applicants and will make all employment-related decisions without regard to race, color, religion, sex, national origin, sexual orientation, gender identity, age, disability or veteran status.

Should you require an accommodation during the application process, please contact us at .
Only candidates selected for an interview will be contacted.
APPLY HERE
This job is no longer accepting applications