AIS ELA / Reading Teacher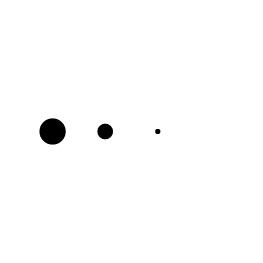 Salmon River Central School District
Fort Covington, NY, United States
Website: https://www.srk12.org/employment/
Position Type:
Student Support Staff - Other/Reading Teacher
Date Posted:
6/8/2021
Location:
Salmon River Central School
Date Available:
09/01/2021
Closing Date:
Until Filled
6/8/21
SALMON RIVER CENTRAL SCHOOL DISTRICT
Fort Covington, New York  12937
 Telephone:  518-358-6669
Queries and applications should be directed to Angela Robert, Assistant Superintendent, Salmon River CSD, Fort Covington, NY  12937.
POSITION AVAILABLE
AIS ELA/Reading Teacher
DATES FOR ACCEPTING APPLICATIONS
Immediately – Until Filled
DATES FOR EMPLOYMENT
September 2021
WORK LOCATION
Salmon River Central School District
SALARY RANGE
According to Salmon River Teachers Association Contract


MINIMUM QUALIFICATIONS
New York State Reading and/or Literacy Teacher Certification
Knowledge and experience with diagnostic assessments and targeted instructional strategies for struggling readers
Ability to assist in the reading program
Ability to establish good rapport with students, staff, parents and community
Such alternatives to the above qualifications as the Board may find appropriate and acceptable
MAJOR DUTIES
Provides direct instruction to students identified as eligible for reading services at Tiers I, II and III, in individual, small group, and/or full classroom settings
Uses identified needs to guide the learning process toward student achievement of district's reading/language arts content standards.  Establishes clear objectives for all lessons, units and projects using formal and informal assessment data obtained from students
Uses a variety of instructional techniques and literacy materials consistent with reading/language arts content standards and the needs and capabilities of the individuals or student groups involved.
Creates a classroom environment and research-based program of study that are conducive to learning and appropriate to the maturity and interests of the students
Provides written evidence of preparation/lesson planning upon request of immediate supervisor
Maintains accurate, complete and correct records as required by law, district policy, administrative guidelines or specific program requirements
Assists the administration in implementing all policies and rules governing student life and conduct, and, for the classroom, develop reasonable rules of classroom behavior and procedure, and maintains order in the classroom in a fair and just manner
Conducts or participates in parent conferences and telephone conferences
Prepares program reports as required by RTI plan
Collaborates regularly with instructional support and child study team to schedule RTI groups based upon baseline and program monitoring data
Collaborates regularly with teachers to target individual instructional needs
Conducts assessments to identify those eligible for intervention services, to plan instruction to monitor progress and/or to assist staff members in learning various assessment techniques.  Assess the accomplishments of students on a regular basis and provide progress reports as required
Provides consultant/collaborative services in conjunction with Instructional Support staff to teachers, model "best" instructional practices, and team teach as appropriate to support individuals or groups of students in learning or transferring effective strategies
Strives to maintain and improve professional development activities
Other duties as assigned by the Principal or Assistant Superintendent
The Salmon River Central School District does not discriminate on the basis of race, color, religion, creed, national origin, political affiliation, gender, age, marital status, sexual orientation, pregnancy, military status, veteran status, genetic pre-disposition or carrier status, ancestry, disability or any other legally protected status in regard to employment opportunities or educational/vocational programs or activities which it operates.
xc:  Building Principals
S.R.C.T.A.
This job is no longer accepting applications