Anticipated Elementary Teacher - Pre-K-6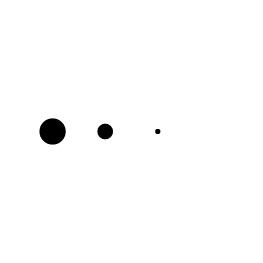 Salmon River Central School District
Fort Covington, NY, United States
Website: https://www.srk12.org/employment/
Position Type:
Elementary School Teaching/Elementary Teacher
Date Posted:
3/19/2021
Location:
Salmon River Central School
Date Available:
09/01/2021
Closing Date:
Until Filled
3/19/21
SALMON RIVER CENTRAL SCHOOL DISTRICT
Fort Covington, New York  12937
Telephone:  518-358-6669

ANTICIPATED
Queries and applications should be directed to Angela Robert, Assistant Superintendent, Salmon River Central School, Fort Covington, New York  12937, 518-358-6669.

POSITION AVAILABLE
Pre-K - 6

DATES FOR ACCEPTING APPLICATIONS
Immediately – Until Filled

DATES FOR BEGINNING EMPLOYMENT
September 2021

WORK LOCATION
Salmon River Central School District

SALARY RANGE
According to Salmon River Teachers Association Contract


MINIMUM QUALIFICATIONS
New York State Elementary Certification (Grades Pre-K - 6 preferred)
Knowledge of and experience in New York State Next Generation Standards
Training and experience in Project-Based Learning and Remote/Virtual Instruction preferred
Ability to establish good rapport with students, staff, parents and community
MAJOR DUTIES
Plan, organize and implement an appropriate, approved instructional program in a learning environment that guides and encourages all students to develop and fulfill their academic potential
Implement new teaching methods and education tools, including student-centered workshops, small guided groups, individual conferences, project-based learning, differentiated instruction and performance-based assessment to create relevant rigorous and engaging learning experiences for students
Plan, prepare and deliver instructional activities that facilitate active learning experiences that establish and communicate clear objectives for all learning activities
Integrate the use of technology to provide a variety of learning materials and resources for use in educational activities; instruct and monitor students in the use of learning materials and equipment, observe, evaluate, encourage and provide feedback on student's performance and development
Maintain accurate and complete records of students' progress and development preparing required reports on students and activities
Establish positive relationships with students and implement strong Social and Emotional Strategies that support a positive climate.  Manage student behavior in the classroom by establishing a positive learning environment and enforcing rules and procedures
Participate in job-embedded professional growth that includes discussion of current research, examination of student work and performance data, goal setting and reflection on your practice to improve instructional effectiveness
Engage in professional reflection and collaborate with colleagues and the community to develop and sustain a common culture that supports high expectations for student learning
Encourage parental involvement in students' education and ensures effective communication with students and parents
Provide individual and small group instruction in order to adapt the curriculum to the needs of pupils with varying intellectual abilities, attitudes and cultural backgrounds
Other responsibilities as designated by the principal.
The Salmon River Central School District does not discriminate on the basis of race, color, religion, creed, national origin, political affiliation, gender, age, marital status, sexual orientation, pregnancy, military status, veteran status, genetic pre-disposition or carrier status, ancestry, disability or any other legally protected status in regard to employment opportunities or educational/vocational programs or activities which it operates.


xc:  Building Principals, SRTA
This job is no longer accepting applications