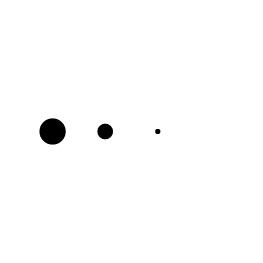 Akwesasne, NY, United States
SUMMARY: Mixes and serves alcoholic and nonalcoholic drinks to patrons of bar by performing the following duties. Operates cash register and is able to balance all monies, coupons, comps and receipts at the end of the shift. This position requires the availability to work shift work, be reliable and responsible for scheduled shifts.
ESSENTIAL DUTIES AND RESPONSIBILITIES include the following:
Exhibits a friendly, helpful and courteous manner when dealing with our guests and fellow associates.
Responsible for taking drink orders from guest, Bar Waiter or waitress.
Responsible for mixing drink order per recipes.
Responsible for alcohol awareness according to the TIPS training.
Responsible for cleaning duties according to F&B S.O.P.'s
Serves wine and draught or bottled beer.
Collects money for drinks served.
Orders or requisitions liquors and supplies.
Arranges bottles and glasses to make attractive display.
Replenishes bar snacks such as chips and popcorn, etc.
Must become TIPS certified and have a solid comprehension of the training.
Learn or have knowledge of the Micros System.
Other duties as assigned.
SUPERVISORY RESPONSIBILITIES: This job has no supervisory responsibilities.
QUALIFICATIONS: To perform this job successfully, an individual must be able to perform each essential duty satisfactorily. The requirements listed below are representative of the knowledge, skill, and/or ability required to successfully complete the essential duties of the position with or without reasonable accommodation.  Serve Safe and Safety training is required as part of the training.
Minimum Qualifications: High School diploma or (GED) general education degree.
Preferred Qualifications: One year certificate from college or technical school; and three to six months related experience and/or training.
LANGUAGE SKILLS: Ability to read and interpret documents such as safety rules, operating and maintenance instructions, and procedure manuals.  Ability to write routine reports and correspondence.   Ability to speak effectively before groups of guests or associates of organization.
MATHEMATICAL SKILLS: Ability to add, subtract, multiply, and divide in all units of measure, using whole numbers, common fractions, and decimals.  Ability to compute rate, ratio, and percent and to draw and interpret bar graphs.
REASONING ABILITY: Ability to apply common sense understanding to carry out instructions furnished in written, oral, or diagram form.  Ability to deal with problems involving several concrete variables in standardized situations.
PHYSICAL DEMANDS: The physical demands described here are representative of those that must be met by an associate to successfully perform the essential functions of this job with or without reasonable accommodation.  While performing the duties of this job, the associate is regularly required to stand for long periods of time.  The associate frequently is required to reach with hands and arms.  The associate must frequently lift and/or move up to 10 pounds.
WORK ENVIRONMENT: The work environment characteristics described here are representative of those an associate encounters while performing the essential functions of this job with or without reasonable accommodation.  While performing the duties of this job, the associate is frequently exposed to cigarette smoke from the bar and casino floor.   The noise level in the work environment is usually loud.
CERTIFICATES, LICENSES, REGISTRATIONS: Must obtain and maintain a St. Regis Tribal Gaming Work Permit which requires a criminal background check to be used solely for employment purposes. Successful candidates for employment must submit to and pass a drug test for illegal substances prior to employment being confirmed. In case of a positive result, the candidate is not eligible for employment with the Akwesasne Mohawk Casino Resort. Employment will not begin until process is completed
NATIVE PREFERENCE POLICY: The Akwesasne Mohawk Casino Resort gives preference to Native Americans who meet the minimum qualifications for the posted position and who are enrolled members of a Tribe. Applicants not entitled to Native Preference will receive consideration without discrimination based on age, sex, disability or national origin.
"The Mohawk Gaming Enterprise is an Equal Employment Opportunity Employer."
Website, click here.
This job is no longer accepting applications