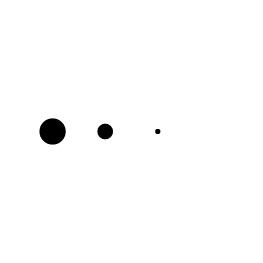 Akwesasne Mohawk Casino Resort
Akwesasne, NY, United States
Job Posting
Job Title: Bellman
Department: Hotel Operations
Reports To: Front Desk Supervisor
FLSA Status: Non-Exempt
Rate of Pay: $15.02 per hour
Closing Date: Open Until Filled
SUMMARY: The bellman position is responsible for providing a positive first and last impression to guests as they arrive and leave the hotel. When servicing guests, the bellman is responsible for being professional, friendly, and helpful using the "Guest Service Standards" of eye contact, a smile, speak first, engage in polite conversation, and use the guest's surname. The position also involves assisting guests with their luggage and packages upon arrival and departure and for arranging transportation when necessary
ESSENTIAL DUTIES AND RESPONSIBILITIES include the following:
 Greets and welcomes customers with a smile, and takes pride in being an Akwesasne Mohawk Casino team member. Serves as hotel representative and customer service role model for other employees.
 Assists guests with luggage to their rooms promptly when checking in and upon checking out. Promotes all hotel casino functions and facilities.
 Professional appearance and demeanor required. Strong interpersonal skills are required.
 Constantly seeks ways to improve friendly, helpful service and reduce customer wait time to positively impact department's customer service ratings.
 Informs incoming guests of the following while assisting them to their room: storage area, restaurant hours of operation, location of vending ice machines, spa and gym/exercise room information, emergency procedures, equipment and exit path.
 Once in the guest's room, provides the guest with the following information: basic telephone instruction, television channels and pay movie instruction, casino- procedures for charging items to one's room, heating and air-conditioning, laundry procedures, door lock and key use, room directory, etc.
 Assists guests by taking luggage to the car. Sign for lost luggage and deliver to guest's room.
 Directs guest to various meeting rooms. Assists guest(s) into automobiles and or taxi service.
 Removes trash, paper, cans, bottles in between housekeeping runs.
 Attends departmental meetings as directed.
 Possesses knowledge of community and area in which the hotel is located to assist guest(s) with information on special events, sporting, theatre, movies, entertainment and restaurants and a working knowledge of the Northern New York area is preferred.
 Functions and assists valet when they are busy or cover for lunch breaks in their absence as needed.
 Keeps bell closet clean and neat: polish and clean bell carts daily.
 Submits all lost and found articles accompanied by a lost and found report.
 Checks and secures guest luggage until departure
 Must be able to work a flexible schedule including nights, weekends, and holiday as necessary
 Must be able to respond calmly and handle customer demands in a fast paced environment.
 Other duties as assigned
QUALIFICATIONS: To perform this job successfully, an individual must be able to perform each essential duty satisfactorily. The requirements listed below are representative of the knowledge, skill, and/or ability required to successfully complete the essential duties of the position with or without reasonable accommodation.
EDUCATION and/or EXPERIENCE: High school diploma or General Education Diploma(GED)
PHYSICAL DEMANDS: The physical demands described here are representative of those that must be met by an associate to successfully perform the essential functions of this job. While performing the duties of this job, the associate is frequently required to stand at a fixed work station for long periods of time, bend stoop, crouch, kneel, twist, and balance. The associate must occasionally lift and/or move more than 50 - 100 pounds.
WORK ENVIRONMENT: The work environment characteristics described here are representative of those an associate encounters while performing the essential functions of this job. Reasonable accommodations may be made to enable individuals with disabilities to perform the essential functions. The noise level in the work environment is usually moderately loud. Maintain physical stamina and proper mental attitude to work under pressure in a fast-paced, casino/hotel environment and effectively deal with customers, management, associates and members of the business community in all situations.
CERTIFICATES, LICENSES, REGISTRATIONS: Must obtain and maintain a St. Regis Mohawk Tribal Gaming Work Permit license which requires a criminal background check to be used solely for employment purposes. Successful candidates for employment must submit to and pass a drug test for illegal substances prior to employment being confirmed. In case of a positive result, the candidate is not eligible for employment with the Akwesasne Mohawk Casino Resort. Employment will not begin until process is complete.
NATIVE PREFERENCE POLICY: The Akwesasne Mohawk Casino Resort gives preference to Native Americans who meet the minimum qualifications for the posted position and who are enrolled members of a Tribe. Applicants not entitled to Native Preference will receive consideration without discrimination based on age, sex, disability or national origin.
REQUIREMENT: COVID-19 Vaccination as a condition of employment. Must show COVID-19 Vaccination card prior to accepting employment.
To view complete job postings and to apply go to:
Human Resources Administration Building
921 State Rt 37
Akwesasne, NY 13655
"The Mohawk Gaming Enterprise is an Equal Employment Opportunity Employer."
This job is no longer accepting applications