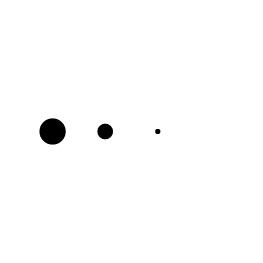 Akwesasne Mohawk Casino Resort
Akwesasne, NY, United States
Job Title: Bingo Manager
Department: Bingo
Reports to: Director of Slot Operations
FLSA Status: Exempt
Closing Date: Open Until Filled
SUMMARY: Directs and supervises the overall operation of the Bingo Department.
ESSENTIAL DUTIES AND RESPONSIBILITIES include the following:
• Manages the daily operation of the Bingo department.
• Skilled in all areas of Bingo such as, Floor/Pull Tab Sales, Admissions, Paymaster, Inventory, Caller, Bingo Reporting, Payroll, Purchasing and Scheduling.
• Enforces standard operating procedures in the bingo area and recommends changes for improvement.
• Ensures compliance with applicable gaming regulations and company internal control systems.
• Submit purchase of bingo related supplies.
• Oversees the operational goals of the department and monitors the achievement of performance.
• Keeps current on new marketing strategies and changes in the gaming industry. Recommends new bingo games and promotions to the Director of Bingo Operation.
• Assists with preparing department budget and administers the approved department budget.
• Responsible for handling customer's complaints.
• Ensures a clean, safe, hazard-free work environment within scope of responsibility.
• Participates in special projects as assigned.
• Assist in preparing and administers operating/staffing budgets, which control labor costs, equipment and supplies relevant to the bingo department.
• Responsible for monitoring income of the bingo department.
• Makes sure the bingo area is clean and in good repair.
• Train and evaluate performance of staff within department.
• Conducts staff meetings.
• Will be responsible to approving PTO's for department.
• Will be on call at all hours and must be willing to work holidays and weekends.
• May be required to travel to attend training sessions and meetings.
• Other duties as assigned by the Director of Bingo Operation.
SUPERVISORY RESPONSIBILITIES: Carries out supervisory responsibilities in accordance with the organization's policies and applicable laws. Responsibilities include interviewing, hiring, and training associates; planning, assigning, scheduling, and directing the work of; appraising performance; rewarding and disciplining associates; and addressing complaints and resolving.
QUALIFICATIONS: To perform this job successfully, an individual must be able to perform each essential duty satisfactorily. The requirements listed below are representative of the knowledge, skill, and/or ability required to successfully complete the essential duties of the position with or without reasonable accommodation.
• EDUCATION and/or EXPERIENCE: Bachelor's degree (B.A.) from four-year College or university; or five years related experience and/or training; or equivalent combination of education and experience.
• LANGUAGE SKILLS: Ability to read, analyze, and interpret general business periodicals, professional journals, technical procedures, or governmental regulations. Ability to write reports, business correspondence, and procedure manuals. Ability to effectively present information and respond to questions from groups of managers, clients, guests, and general public. Ability to speak in a professional manner on the phone when taking calls from Guests, Vendors and Associates.
• COMPUTER SKILLS: Ability to comprehend and operate Microsoft Office; Patron Management System, Title 31 Software; Bingo Operating Software; Website Browsers; Various Gaming related software specific to the operation.
• MATHEMATICAL SKILLS: Intermediate mathematical skills, such as the ability to calculate figures and amounts such as discounts, interest, commissions, proportions, percentages, area, circumference, and volume. Ability to apply concepts of basic algebra and geometry.
• REASONING ABILITY: Ability to apply common sense understanding to carry out instructions furnished in written, oral, or diagram form. Ability to deal with problems involving several concrete variables in standardized situations.
PHYSICAL DEMANDS: The physical demands described here are representative of those that must be met by an employee to successfully perform the essential functions of this job with or without reasonable accommodation. This position requires climbing, reaching, standing, walking, lifting, fingering, talking, and machine operations. Exerting 50 pounds of force occasionally to move objects.
WORK ENVIRONMENT: The work environment characteristics described here are representative of those an employee encounters while performing the essential functions of this job with or without reasonable accommodation. The position exists in a casino work environment where there is exposure of the associate to noise and cigarette smoke from the gaming floor.
CERTIFICATES, LICENSES, REGISTRATIONS: Must obtain and maintain a Class II St. Regis Mohawk tribal gaming license which requires a criminal background check to be used solely for employment purposes. Successful candidates for employment must submit to and pass a drug test for illegal substances prior to employment being confirmed. In case of a positive result, the candidate is not eligible for employment with the Akwesasne Mohawk Casino Resort. Employment will not begin until process is complete.
REQUIREMENT: COVID-19 Vaccination as a condition of employment. Must show COVID-19 Vaccination card prior to accepting employment.
"The Mohawk Gaming Enterprise is an Equal Employment Opportunity Employer."
To view complete job postings and to apply go to:
Human Resources Administration Building
921 State Rt 37
Akwesasne, NY 13655
This job is no longer accepting applications