Bulk Pertroleum Transport Driver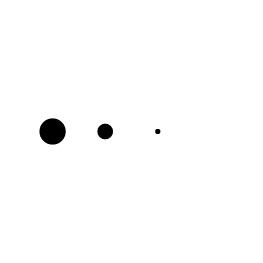 Akwesasne, NY, United States
Fuel Transport Driver-Home Daily
Summary:
Blue Bear Wholesale, LLC. Is a locally owned and operated Bulk Fuel and General Hauling company currently seeking a Fuel Transport Driver for immediate hire; To be responsible for the safe and efficient terminal access, transport and delivery of petroleum products. Daily terminal access between 90 – 230 miles one way; Home each night. The right candidate will have experience driving OTR and/or Fuel transport, and conducts business in an ethical manner while ensuring the delivery of exceptional customer service.
Starting Salary: $60K per year*
Current BENEFITS:
Up to $3,000 Sign-On Bonus**
Paid holidays. 1 Week paid vacation to use after 3-month probationary period; and eligibility for increase in accordance with company Vacation Policy. ***
Direct Deposit- Paid Weekly on Thursdays
Quarterly Safety and Performance Bonus'
Life, Vision and Dental Benefits Package available for employees +1 dependent.
Company uniform and PPE provided
Full or part time positions available
Driver Minimum Qualifications/Requirements
At least 25 years of age with a minimum of 1-year verifiable fuel hauling experience; Terminal experience a plus
Must have a valid NYS Class A CDL with Hazmat endorsement License
Must have a Transportation Workers Identification Card (TWIC)
Must be able to travel within Canada and the US borders
Must have or obtain up to date DOT Medical Certificate/physical and drug screen (that meet FMCSA Medical Standards)
No more than 1 moving violation in the past 2 years. No DUIs, DWIs, or reckless driving violations in the past 7 years
Physical Requirements: Requires standing, bending, walking, and lifting while loading and unloading, occasional climbing of ladders, and the ability to climb steps while entering and exiting a vehicle. The ability to lift up to 40lbs dead weight and push/pull loading arms with approximately 40-50lbs of lateral force throughout the day. Be able to perform duties with miscellaneous tools, hammer, screwdriver, cover lifting tool, fuel hose drainer, and chipping tool.
*assuming all bonuses available are achieved.
** based on and paid over contract term
***only FT employees are eligible for vacation benefits
Interested applicants may apply submit letter of interest and resume along with qualifying certifications to or drop off/mail to: Human Resources at CAA Management, PO Box 609/76 Geronimo Lane Akwesasne NY 13655.
This job is no longer accepting applications