Bulk Petroleum Transport Driver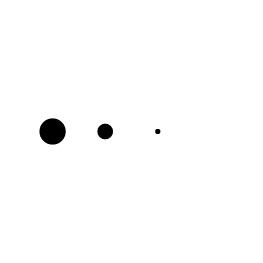 Akwesasne, NY, United States
POSITION: BULK PETROLEUM TRANSPORT DRIVER
REPORTS TO: BLUE BEAR WHOLESALE, LLC. MANAGER
STATUS: FULL TIME AND PART TIME AVAILABLE
DEADLINE TO APPLY: OPEN UNTIL FILLED
THE COMPANY
Blue Bear Wholesale, LLC. is locally owned and operated Bulk Fuel Transport and General Hauling Company located within the Mohawk Nation Territory of Akwesasne. We currently provide services to a number of local establishments as well as take on opportunities outside of Akwesasne. Our mission is to provide our customers with exceptional services at competitive prices.
_______________________________________________________________________________________
THE OPPORTUNITY
As a Bulk Petroleum Transport Driver, you will be a member of the Blue Bear Wholesale Team. You will be responsible for the safe and timely delivery of petroleum products to customers. You must conduct business in an ethical manner while following your job description and the employee manual in ensuring the delivery of exceptional customer service. To perform this job successfully an individual must be able to perform each essential duty satisfactorily.
JOB DUTIES AND RESPONSIBILITIES
Must be able to communicate with dispatcher, customers, terminal staff and general public with courtesy and professionalism
Must be able to operate a commercial vehicle safely in all weather conditions
Be able to literate and comprehend DOT rules and regulations
Must maintain confidentiality of all data and information at all times
Complete pre and post inspections of full unit each trip
Safely load and unload petroleum products
Complete all necessary paperwork and obtain customer signature
Maintain ELD logs, or written logs if ELD is down
Willing to be trained to operate Pedal Truck
Alert dispatcher of any issues with vehicle care and maintenance
Perform additional duties as requested by supervisor
QUALIFICATIONS
High school diploma, general education diploma (GED) is considered an asset
Must have a valid NYS Class A CDL with HAZMAT endorsement and a clean driving record (provide abstract)
Must have a TWIC card
Must be able to travel within Canada and the US borders
Preferred minimum 2 years of experience in hauling fuel with tanker
Must possess and maintain a DOT Medical Certificate/Drug Test and meet FMCSA Medical Standards
To Apply: Online at www.twinleafstores.com and Submit letter of interest and resume to or send to CAA Management: c/o Jake Swamp, PO Box 609, 76 Geronimo Lane, Akwesasne, NY 13655.
This job is no longer accepting applications