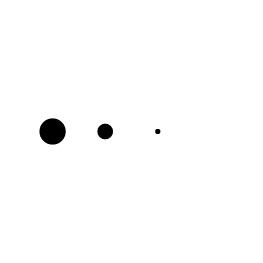 Salmon River Central School District
Fort Covington, NY, United States
Website: https://www.srk12.org/employment/
Position Type:
Transportation/Bus Attendant
Date Posted:
10/15/2020
Location:
Salmon River Bus Garage
Closing Date:
10/28/2020
10/15/20
SALMON RIVER CENTRAL SCHOOL DISTRICT
Fort Covington, NY 12937
Telephone: 518-358-6608
NOTICE OF POSITION OPENING (Internal Posting)
Queries and applications should be directed to Natascha L. Jock, School Business Executive Salmon River Central School, Fort Covington, NY 12937
POSITION AVAILABLE
Bus Attendants – 6-HOUR
DATES FOR ACCEPTING APPLICATIONS
October 15, 2020 – October 28, 2020
DATE FOR BEGINNING EMPLOYMENT
As soon as possible
WORK LOCATION
Salmon River Central Bus Garage 
SALARY
According to CSEA Contract
MINIMUM QUALIFICATIONS

Meets all the requirements of Education Law, Vehicle and Traffic Law and Regulations of the Commissioner of Education including but not limited to the following:
19 years of age
annual physical exam
physical performance test
obtain and maintain CPR and First Aid certification
receive 3 hours of pre-service instruction
completion of a 10-hour basic course of instruction for school bus attendant within first year of employment
annual completion of two 2-hour refresher training
MAJOR DUTIES
Responsible for reasonable behavior of pupils in transit.
Shall not allow pupils to enter/leave bus while it is in motion.
Shall not allow pupils to trust their heads or arms out of the windows or act in any other distracting/disrupting manner.
Shall assist bus drivers by instructing pupils of any and all safety rules/drills and district policies.
Shall not leave school bus when children and inside except in case of emergency or assisting pupils to embark or disembark the vehicle and to safely cross the street.
Shall assist the driver in checking the vehicle to insure no child is left behind on board unattended at the conclusion of the school bus route.
Shall not smoke, eat, drink or perform any act or conduct themselves in any manner which may impair the safe operation of a school bus.
Shall perform all the duties of a monitor.
Shall perform other duties as may be required by the district.
Salmon River Central School does not discriminate on the basis of race, sex, creed, age, national ancestry or handicapping condition.  Under its Affirmative Action Policy, the district encourages qualified Native Americans to seek employment at Salmon River Central School.
This job is no longer accepting applications