Bus Group Sales Administrator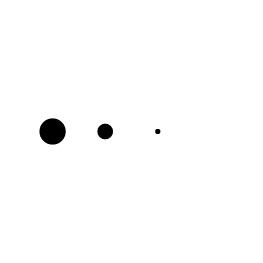 Akwesasne, NY, United States
Job Title: Bus Group Sales Administrator
Department: Slot Operations
Reports To: Director of Slot Operations
FLSA Status: Non-Exempt
Closing Date: June 22, 2021
___________________________________________________________________________________
SUMMARY: The Bus Group Sales Administrator assists in all aspects of the sales process, from account research, proposal requests, bookings, scheduling, confirm, welcoming bus groups, distributing casino packages, assisting guests with inquiries, direct sales calls and completing post-group reports. Provide weekly/monthly reports for Bus/Group Sales. Promote and sell to group market in defined geographic region. Generate resort awareness through direct phone sales; calls. The Bus Group Sales Administrator will participate in tradeshows and networking groups. The incumbent provides top quality guest services to all guests to encourage return visits and build loyalty. The Bus Group Sales Administrator must be able to multi-task and switch from project to project at a moment's notice, while presenting a can-do attitude. This position is in a team sales environment, the ability to work independently as well as collaboratively is a must.
ESSENTIAL DUTIES AND RESPONSIBILITIES include the following:
Under the direction of the Director overseeing busing, the Bus/Group Sales Administrator will be responsible for the daily operational aspects of Bus/Group marketing, focusing on promoting group sales programs to increase visitation and overall profitability.
Follow the approved group sales strategy to generate new and return business.
Provide weekly/monthly reports for Bus/Group Sales
Perform daily telephone solicitations to new and existing accounts/customers.
Conduct tours of property to tour group leaders, bus companies, performed group leaders, travel agencies, planners and other potential customers while informing of all casino/hotel/resort services available; entertain customers on property, during site inspections, pre-planning trips, and program operation when appropriate.
Establish weekly call pattern that will generate new accounts and service existing accounts for new and return business.
Exhibits a friendly, helpful and courteous manner when dealing with the public and fellow associates.
Welcomes arriving tour groups, must be able to physically get on board bus and welcome, explain and introduce the AMC and facilities.
Must be able to use applicable software and hardware necessary for bookings, confirmation and group tracking reports. Including spreadsheet and database software.
Markets packages, bus programs in the Unites States and Canada to tour operators and group coordinators through advertising, direct mail, sales calls, trade shows, and hotel/tourism referral programs.
Constantly seeks new market territories for group business.
Communicates with all department heads, distribute weekly advanced booking reports, assists group leaders, tour agents with bookings.
Distribute coupons to passengers and be accountable for coupons issued.
Maintain a written account of all line and charter bus recap reports for the respective shift.
Processing of all Charter bus reservations. Must be able to communicate verbal and written information outside business via telephone, email and fax to confirm charter sales.
Keep insurance files current.
Represents the Akwesasne Mohawk Casino's bus program in designated areas for trade shows.
Explains Winners Club cards and assists guests with any questions or issues.
Remains current on arriving groups and notes any special needs.
Ability to work flexible hours, which include weekends, evenings and all holidays, as well as special events and promotions.
Maintains close ties with targeted guests through personal contact.
Maintain player accounts with special attention to detail and confidentiality.
Excellent phone etiquette is necessary
Greet guests in casino and participates in social events and special promotions.
Anticipates guests needs and quickly responds to their requests to arrange transportation and accommodation
Fully complies with all applicable rules regulations laws and policies
Conducts themselves with the highest level of integrity and honesty.
Educates and encourages participation by Casino guest to use player club cards.
Assists customers with promotional offers hotel reservations and other complimentary privilege at the Winners Club
Be able to handle difficult guests and situations in a calm professional and prudent manner
Be required to work on weekends and evenings to meet the needs of the busing department.
Other duties as assigned.
SUPERVISORY RESPONSIBILITIES: This job has no supervisory responsibilities.
QUALIFICATIONS: To perform this job successfully, an individual must be able to perform each essential duty satisfactorily. The requirements listed below are representative of the knowledge, skill, and/or ability required to successfully complete the essential duties of the position with or without reasonable accommodation.
Minimum Qualifications: High School Diploma or G.E.D required. Associates degree or two to four years related hospitality inside-sales experience and/or training; or equivalent combination of education and experience. Experience with heavy phone call volume both incoming and outgoing. Minimum two to four years' experience utilizing computers and office based software.
Preferred Qualifications: One year experience in spreadsheet and customer sales database.
TRAVEL REQUIREMENT: Must be able to travel on a regular basis both locally and internationally.
PHYSICAL DEMANDS: The physical demands described here are representative of those that must be met by an associate to successfully perform the essential functions of this job with or without reasonable accommodation. This position requires sedentary work. The associate is only occasionally required to exert up to 10 pounds of force and/or a negligible amount of force frequently to lift, carry, push, pull or otherwise move objects. The associate is sitting most of the time.
WORK ENVIRONMENT: The work environment characteristics described here are representative of those an associate encounters while performing the essential functions of this job with or without reasonable accommodation. The position exists in a casino work environment where there is occasional exposure of the associate to noise and cigarette smoke from the casino floor.
CERTIFICATES, LICENSES, REGISTRATIONS: Must obtain and maintain a New York State certification and St. Regis Mohawk Tribal Gaming Class III Gaming License which requires an extensive background check to be used solely for employment purposes. Failure to disclose required information will result in rescinding the job offer. Successful candidates for employment must submit to and pass a drug test for illegal substances prior to employment being confirmed. In case of a positive result, the candidate is not eligible for employment with the Akwesasne Mohawk Casino Resort. Employment will not begin until process is complete.
NATIVE PREFERENCE POLICY: The Akwesasne Mohawk Casino Resort gives preference to Native Americans who meet the minimum qualifications for the posted position and who are enrolled members of a Tribe. Applicants not entitled to Native Preference will receive consideration without discrimination based on age, sex, disability or national origin.
To view complete job postings and to apply go to:
Human Resources Administration Building
891 State Rt 37
Akwesasne, NY 13655
"The Mohawk Gaming Enterprise is an Equal Employment Opportunity Employer."
This job is no longer accepting applications