Child Support Case Manager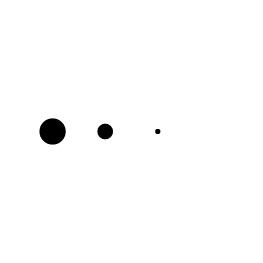 Akwesasne, NY, United States
https://www.srmt-nsn.gov/employment/child-support-case-manager-3
POSITION IS OPEN UNTIL FILLED
Job Code: 21-1021
Salary Level: $30,014.40 – $52,915.20
Exempt: No

Location: Community Building
Department: Child Support Enforcement Unit (CSEU)
Reports To: CSEU Program Manager
SUMMARY: Under the direct supervision of the SRMT CSEU IV-D Program Manager, the Child Support Case Manager will provide comprehensive child support services to children, custodial parents, and non-custodial parents by performing an advanced level of services including interviews, filing, research, and investigation work including, but not limited to, monitoring ongoing cases, conducting extensive research and interviews, modifying existing legal documents, preparing orders, negotiating stipulations, coordinating and processing hearings.
ESSENTIAL DUTIES AND RESPONSIBILITIES include the following:
Interview applicants to identify services needed; analyze cases to determine appropriate actions; locate parents and their assets using available information; and provide case management and activity tracking.
Conducts office and occasional field investigations into the location and/or financial lifestyle of non-custodial parents; pursues the location of non-custodial parents and their potential assets using a variety of methods
Conducts telephone and in person interviews with custodial and non-custodial parents, current or past employers, relatives, acquaintances, and other witnesses to ascertain and verify information concerning support obligation; analyzes information gathered; prepares written reports and makes recommendations for action to CSEU staff.
Initiate actions to establish paternity, child support orders, and income withholding orders under guidelines set by the SRMT Family Support Act.
Calculate child support obligations and debts; initiates appropriate collection actions; negotiates repayment of child support debts.
Document contacts, correspondence, and record all actions taken for cases
Examine and evaluate legal and other public records.
Conduct mediation between parties in accordance with the Family Support Act
Inform applicants of case progress upon request.
Respond to phone calls from public
Provide necessary information and documentation on cases referred; testify in court as needed.
File court documents, securing signatures and receiving new orders.
Prepare and provide timely required paperwork and reports on assigned caseload to ensure proper notice and actions and the status of each case.
Prepare, update, and maintain case management activities in a hardcopy and electronic format.
Assistance with the preparation of statistical information to determine correctness, completeness, and adherence to federal regulations
Attend Child Support specific training
Performs other duties as assigned to meet the needs of the program or Tribal organization
SUPERVISORY RESPONSIBILITIES: There are no supervisor requirements for this position,
QUALIFICATION REQUIREMENTS: To perform this job successfully, an individual must be able to perform each essential duty satisfactorily. The requirements listed below are representative of the knowledge, skill, and/or ability required. Reasonable accommodations may be made to enable individuals with disabilities to perform the essential functions. Due to the sensitive nature of information and case files maintained within the Child Support Enforcement Unit, strict confidentiality must be maintained at all times.
EDUCATION and/or EXPERIENCE: Bachelor's Degree in Social Work, Criminal Justice, Sociology, Psychology or related field from an accredited university. Associates Degree with comparable education and/or experience will be considered.
OTHER SKILLS and ABILITIES: Strong oral and written communication skills required. Must have excellent computer skills including word, excel, and experience with varying databases. Prior mediation skills training is an asset but not required. Computer testing in the applicable skills may be a requirement during the interview process.
REASONING ABILITY: Ability to solve practical problems and deal with a variety of concrete variables in situations where only limited standardization exists. Ability to interpret a variety of instructions furnished in written, oral, diagram, or schedule form.
The Saint Regis Mohawk Tribe strives to be an equal opportunity employer dedicated to the policy of nondiscrimination based on race, sex, marital status, sexual orientation, religion, national origin, age, physical disability, veteran status or any other non-job related factor.
The successful candidate must pass a test for illegal substances and a background check prior to employment being confirmed.
Applicants must submit letter of interest, resume, supporting documents (certificates, degrees, licenses) and proof of native preference eligibility (Tribal Identification Card or Status Card or letter) by email to human.resources@srmt-nsn.gov or by mail to Human Resources, Saint Regis Mohawk Tribe, 71 Margaret Terrance Memorial Way, Akwesasne, NY 13655. Due to our network security, we are unable to open hyperlinks. Applicants will need to attach their documents as PDF or WORD files if emailing. Applicants must clearly outline that they meet the qualification requirements on their resume.
NATIVE PREFERENCE POLICY
The Saint Regis Mohawk Tribe strives to be an equal opportunity employer dedicated to the policy of nondiscrimination based on race, sex, marital status, sexual orientation, religion, national origin, age, physical disability, veteran status or any other non-job related factor. Among qualified applicants, the SRMT will give preference to the qualified native applicant.
DRUG TESTING POLICY
The successful applicant for employment must submit to and pass a drug test for illegal substances prior to employment being confirmed.
BACKGROUND CHECK
Some positions require candidate(s) to successfully pass a criminal background check prior to beginning employment, used solely for employment related purposes.
ELIGIBILITY LIST
A list of qualified candidates is created from interviews that may be used to appoint individuals to similar positions within the Saint Regis Mohawk Tribe for a period of six months.
INTERVIEW
Testing in the applicable skills may be required as part of the interview process.
This job is no longer accepting applications