Clinical Nurse Extern - Bridging Program (J0421-1462)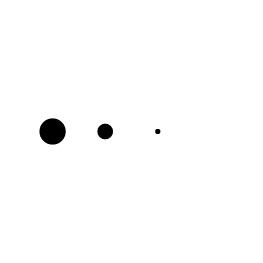 Cornwall Community Hospital
Job Posting Number:
J0421-1462
Job Title:
Clinical Nurse Extern ( Bridging Program)
Job Category:
Nursing
Unit:
Medicine
Job Type:
Temporary Full Time
Open Positions:
6
City, Province, Country:
Cornwall, Ontario, Canada
Date Posted:
April 23, 2021
Available Shifts:
Scheduled all shifts as required
Closing Date:
May 7, 2021
Salary:
$23.00/Hour
Union:
Non Union
As part of the Cornwall Community Hospital you uphold the mission, vision and ICARE values in order to create a safe environment for patients/clients, families, staff, physicians and volunteers, recognizing 'Patient Safety' and our hospital's 'Senior Friendly Strategies' as a top priority in creating a culture of safety and 'The Workplace of Choice'. Cornwall Hospital is committed to providing an accessible work environment. Accommodation are available upon request for candidates taking part in the recruitment/selection process.
SUMMARY OF RESPONSIBILITIES
The Clinical Nurse Extern Bridging Program is an extraordinary, real-world opportunity available to fourth-year nursing students who have successfully graduated from an accredited nursing program before obtaining a Temporary or General Class registration with the College of Nurses Ontario (CNO). This program will allow the Clinical Nurse Extern to work as an Unregulated Health Care Worker in the Medicine clinical areas while gaining hands-on experience in performing fundamental patient care duties. The position supports and prepares the Clinical Nurse Extern to transition into the role of a Registered Nurse.

Assigned within the nursing team to an identified Staff Nurse and reporting to the Manager and Mentor, the Clinical Nurse Extern will understand and appreciate the role of the RN and assist with the functioning of the nursing team at the patient care level. The Clinical Nurse Extern will adhere to strict confidentiality and contribute towards a positive patient and family experience.
REQUIREMENTS OF THE JOB
Completed BSCN program from an accredited School of Nursing;
Current BCLS;
Proven ability to maintain strict confidentiality;
Strong communication, critical thinking and organizational skills with proven ability to take initiative;
Ability to work all shifts as necessary;
Must have a satisfactory performance record;
An official school transcript will be required if you are invited to be interviewed and are a successful candidate for this position;
Demonstrated commitment to our core values of Integrity, Compassion, Accountability, Respect and Engagement ( ICARE);
Demonstrated understanding of and commitment to Cornwall Community Hospital's comprehensive safety programs and practices, including staff safety, patient safety, environmental safety and participation in regular in-service education in this area; and
Proven good attendance record with the capability of maintaining this same standard;
APPLY HERE
This job is no longer accepting applications