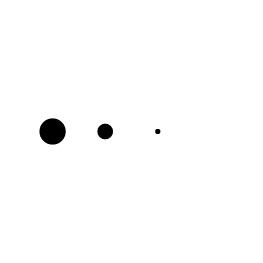 Akwesasne, NY, United States
Job Code: 47-2031
Salary Level: $31,553.60 - $52,915.20
Exempt: No
Location: Community Building
Program: Home Improvement Program
Reports To: HIP Field Superintendent
SUMMARY: Incumbent shall be responsible for supervising a project work crew directly and coordinates the day to day activities of the crew on home repair and new construction projects. The Crew Leader ensures that the work sites are safe and that workplace practices, employed on each project, are based on best practices in the interests of the health, safety, and welfare of the carpentry team.
ESSENTIAL DUTIES AND RESPONSIBILITIES include the following:
Supervise, coordinate, or schedule the daily project activities of assigned carpenters
Directs and supervises workers on a construction site to ensure the project meets specifications
Read specifications, such as scopes of work, blueprints to determine construction requirements or to plan procedures
Inspect work progress, equipment or construction sites to verify safety or to ensure that specifications are met
Locate, measure and mark site locations or placement of materials or equipment for projects
Maintains a log of project start and end dates
Knowledge of materials, methods and the tools involved in the construction or repair of houses
Able to coordinate a carpentry crew to perform many tasks from small homes to remodeling companies and all aspects of building a house – framing walls and partitions, putting in doors and windows, building stairs, installing cabinets, painting, roofing, masonry, woodwork, and other tasks.
Ability to work from blueprints and give instructions to workers on the layout, measuring, marking, and arranging materials.
Strictly follow all established safety procedures while performing duties.
Establishes work plan for each project and arranges for assignment of project personnel
Responds to such matters as work procedures, community and staff complaints, and construction problems
Reports any damage at construction sites to ensure proper procedures are being carried out
Directs and coordinates activities of project personnel to ensure project progresses on schedule, within prescribed budget and monitors for compliance with contract
Carry out other relevant duties as required
SUPERVISORY RESPONSIBILITIES: HIP Crew Leader shall carry out supervisory responsibilities in accordance with the organization's policies and applicable Tribal rules. Responsibilities also include training employees; planning, assigning, and directing work; appraising performance; rewarding and disciplining staff; addressing complaints and resolving problems at the work site as they arise.
QUALIFICATION REQUIREMENTS:
To perform this job successfully, an individual must be able to perform each essential duty satisfactorily.
The requirements listed below are representative of the knowledge, skill and/or ability required.
Effective leadership skills, with a strong focus on accuracy and detail
Sound analytical thinking, planning, prioritization, and execution skills
A well-defined sense of diplomacy, including solid negotiation, conflict resolution, and people management skills
Ability to read and comprehend detailed instructions and diagrams in the performance of duties
Able to coordinate construction project activities based on a timeline
The ability to communicate information and ideas in speaking so others will understand
Ability to problem solve and recommend solutions to the work crew
Foster teamwork amongst the crew to get them to work together to accomplish tasks
EDUCATION and/or EXPERIENCE: A High School diploma or GED; and five to ten years related experience within the trade; and minimum level 1 supervisor certification.
OTHER SKILLS and ABILITIES: Demonstrated knowledge of safety practices on the work site. Ability to multi-task. Knowledge of inventory and materials tracking processes. Able to maintain confidentiality.
Must be at least 18 years of age, have and maintain a valid driver's license with a clean drivers abstract in accordance with the Saint Regis Mohawk Tribe's Fleet Policy.
Applicants must submit letter of interest, resume, supporting documents (certificates, degrees, licenses) and proof of native preference eligibility (Tribal Identification Card or Status Card or letter) by email to human.resources@srmt-nsn.gov or by mail to Human Resources, Saint Regis Mohawk Tribe, 71 Margaret Terrance Memorial Way, Akwesasne, NY 13655. Due to our network security, we are unable to open hyperlinks. Applicants will need to attach their documents as PDF or WORD files if emailing. Applicants must clearly outline that they meet the qualification requirements on their resume.
NATIVE PREFERENCE POLICY
The Saint Regis Mohawk Tribe strives to be an equal opportunity employer dedicated to the policy of nondiscrimination based on race, sex, marital status, sexual orientation, religion, national origin, age, physical disability, veteran status or any other non-job related factor. Among qualified applicants, the SRMT will give preference to the qualified native applicant.
DRUG TESTING POLICY
The successful applicant for employment must submit to and pass a drug test for illegal substances prior to employment being confirmed.
BACKGROUND CHECK
Some positions require candidate(s) to successfully pass a criminal background check prior to beginning employment, used solely for employment related purposes.
ELIGIBILITY LIST
A list of qualified candidates is created from interviews that may be used to appoint individuals to similar positions within the Saint Regis Mohawk Tribe for a period of six months.
INTERVIEW
Testing in the applicable skills may be required as part of the interview process.
This job is no longer accepting applications