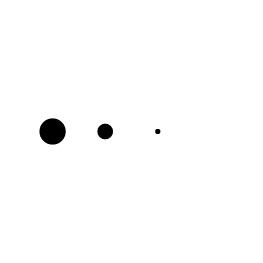 Salmon River Central School District
Fort Covington, NY, United States
Website: https://www.srk12.org/employment/
Position Type:
Maintenance/Custodial/Custodian
Date Posted:
9/11/2019
Location:
Salmon River Central School
Closing Date:
9/25/2019
9/11/2019
SALMON RIVER CENTRAL SCHOOL DISTRICT        
Fort Covington, New York, 12937
518-358-6608
Queries and applications should be directed to Natascha L. Jock, School Business Executive I, Salmon River Central School, Fort Covington, New York, 12937.
POSITION AVAILABLE
Custodian - Arena
DATES FOR ACCEPTING APPLICATIONS
September 11, 2019 – September 25, 2019
DATE FOR BEGINNING EMPLOYMENT
To Be Determined
WORK LOCATION
Arena
SALARY
According to CSEA Contract
MINIMUM QUALIFICATIONS:
High school graduate with one year of building cleaning or maintenance experience or any equivalent combination of experience and training.
Pass Civil Service test for custodian.
Good knowledge of building cleaning practices, supplies and equipment, and ability to use them efficiently and economically.  Ability to make plumbing, electrical, carpentry and mechanical repairs and to perform a variety of routine maintenance tasks.
Industrious, good physical condition, positive attitude towards employment and toward others, dependability, manual dexterity.
Willingness to do custodial and other manual tasks.  Ability to follow oral and written directions.
Acquire, within probationary period, and maintain CDL Class B driver's license.
Such alternatives to the above qualifications as the Board may find appropriate and acceptable.


REPORTS TO:
Superintendent of Buildings and Grounds
MAJOR DUTIES:
Keeps building and premises, including sidewalks, driveways, and play areas neat and clean at all times.
Regulates heat, ventilation, and air conditioning systems to provide temperatures appropriate to the season and to insure economical usage of fuel, water and electricity.
Shovels, plows, and/or sands walks, driveways, parking areas and steps as appropriate.
Checks daily to insure that all exit doors are open and all panic bars are working properly during the hours of building occupancy.
Performs general clean-up work and maintenance of buildings and/or grounds as directed.
Does related work as required including but not limited to courier and errand services.
Salmon River Central School District does not discriminate on the basis of race, sex, creed, age, national ancestry, or handicapping condition.  Under its Affirmative Action Policy, the District encourages qualified Native Americans to seek employment at Salmon River Central.
This job is no longer accepting applications