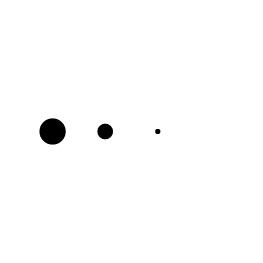 Akwesasne, NY, United States
POSITION: DAY CLEANER
REPORTS TO: TWINLEAF GAS & TOBACCO STORE MANAGER
DEADLINE TO APPLY: OPEN UNTIL FILLED
THE COMPANY
CAA Management is a locally owned and operated company within the Mohawk Territory of Akwesasne. It is the umbrella company for Twinleaf-branded convenience stores, fuel stations, food and beverage venues, and other interests. It is the mission of CAA Management to deliver quality goods and service to Akwesasne and the surrounding community.
THE OPPORTUNITY
The position of Day Cleaner is responsible for cleaning all areas within the store and diner common area using proper machinery and chemicals including, bathrooms at Akwesasne Trading Post Plaza and Jreck Subs. The candidate should be self-motivated and able to work alone. To perform this job successfully an individual must be able to perform each essential duty satisfactorily.
JOB DUTIES AND RESPONSIBILITIES
Clean store and diner common areas; vacuum, sweeping and mopping of floors
Clean Restrooms at Twinleaf, Smoker's Warehouse, and Jreck Subs as well as refilling soap and toilet paper dispensers
Must perform buffing, stripping, waxing, and use of floor machinery for Twinleaf (Store/Diner), Smoker's Warehouse, and Akwesasne Trading Post Plaza
Must understand and adhere to the safe handling, usage, and storage of all chemicals used during the performance of job duties
Removes trash (inside and out), wipe down counters, clean windows (inside and out) throughout the entire building; Dispose and recycle empty cardboard boxes properly
Clean shelves, take product off and dry shelf before putting back on to prevent contamination of chemicals on store goods
Communicate with management staff of any issues found with equipment and area
Performs additional duties as requested by supervisor
QUALIFICATIONS:
High school diploma or general education diploma (GED) is considered an asset
Applicant must be able to lift up to 50+lbs
Must have a high attention to detail and good communication skills
Must be able to work with cleaning chemicals without developing a reaction
Ability to learn new tasks while working efficiently under pressure
May include weekends and holidays
To Apply: Online at www.twinleafstores.com and Submit letter of interest and resume to jake.swamp@caamgmt.com or send to CAA Management: c/o Jake Swamp, PO Box 609, 76 Geronimo Lane, Akwesasne, NY 13655.
This job is no longer accepting applications