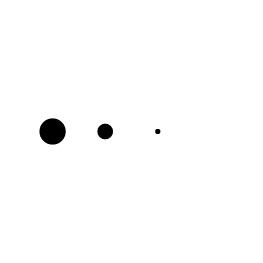 StateJobsNY, Office For People with Developmental Disabilities
Tupper Lake, NY, United States
Date Posted: 06/04/21
Applications Due: 09/03/21
Vacancy ID: 87486
POSITION INFORMATION
Agency: People With Developmental Disabilities, Office for
Title: Dietician Technician
Occupational Category: No Preference
Salary Grade: 11
Bargaining Unit: OSU - Operational Services Unit (CSEA)
Salary Range: From $41130 to $50405 Annually
Employment Type: Full-Time
Appointment Type: Permanent
Jurisdictional Class: Non-competitive Class
Travel Percentage: 0%
SCHEDULE
Workweek: Mon-Fri
Hours Per Week: 40
WORKDAY
From: 8 AM
To: 4:30 PM
Flextime allowed? No
Mandatory overtime? No
Compressed workweek allowed? No
Telecommuting allowed? No
LOCATION
County: Franklin
Street Address: 2445 State Route 30
City: Tupper Lake
State: NY
Zip Code: 12986
JOB SPECIFICS
Minimum Qualifications
Satisfactory completion of an approved two-year full time course in the field of dietetics with emphasis on nutritional care or food service management
Duties Description
PRIMARY DUTIES AND RESPONSIBILITIES:
May make food substitutions when individuals are unable to eat a particular food item that is part of the daily menu.
Working knowledge of a food production computer program as well as an electronic health record
Reviews individuals' dietary records and enters dietary information required on individuals' treatment plans and assessments indicating the type of diet plan and how it is implemented and makes appropriate recommendations.
Periodically abstracts information from individuals' dietary records and enters the information on individuals' medical records.
Assists dietitians in providing individuals with proper nutrition and special diets based on physician orders. Consults with staff and consumers on diets and changes.
Assures that food is properly prepared and served in accordance with established standards to include consistency, temperature and appearance.
Observes individual's eating habits and reports any difficulties to appropriate treatment staff.
Prepares orders and requisitions for food service supplies for the supervisor's review, checks inventories.
May assist in teaching cooking or nutrition classes
Assist with training during Orientation of New Employees
Other duties as assigned.
Additional Comments
APPLICATION PROCEDURE: Submit cover letter and résumé by September 3, 2021 to:

Sunmount-OHRM
2445 State Route 30
Tupper Lake, NY 12986
E-Mail: opwdd.sm.sunmount.jobs@opwdd.ny.gov
Phone: (518) 359-4150
Fax: (518) 359-4161
Please reference the above EOA # 21-32 in all correspondence.
Please note:
For CSEA positions: Local Bidding Agreements will be honored.
Preference will be given to OPWDD employees impacted by closures. If you are being impacted by closure, please indicate this on your resume/cover letter.
All OPWDD employees must be eligible and maintain eligibility for full and unconditional participation in the Medicare and Medicaid programs. Continued employment will depend on maintaining eligibility.
OPWDD IS AN EQUAL OPPORTUNITY/AFFIRMATIVE ACTION EMPLOYER
Position may be eligible for Loan Forgiveness via the Public Service Loan Forgiveness program:
For more information on PSLF, please visit www.studentAid.gov/publicservice
Some positions may require additional credentials or a background check to verify your identity.
CONTACT INFORMATION
Name: Sunmount OHRM
Telephone: 518-359-4150
Fax: 518-359-4161
Email Address: opwdd.sm.sunmount.jobs@opwdd.ny.gov
ADDRESS
Street: 2445 State Route 30
City: Tupper Lake
State: NY
Zip Code: 12986
NOTES ON APPLYING
Pending DOB Approval
Please reference the above EOA # 21-32 in all correspondence.
WEBSITE: https://statejobs.ny.gov/public/vacancyDetailsPrint.cfm?id=87486
This job is no longer accepting applications