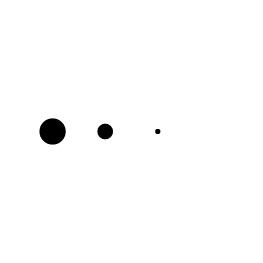 StateJobsNY, Office For People With Developmental Disabilities
Tupper Lake, NY, United States
POSITION INFORMATION
Agency: People With Developmental Disabilities, Office for
Title: Direct Support Assistant
Occupational Category: Health Care, Human/Social Services
Salary Grade: 09
Bargaining Unit: ISU - Institutional Services Unit (CSEA)
Salary Range: From $36772 to $45200 Annually
Employment Type: Full-Time
Appointment Type: Permanent
Jurisdictional Class: Competitive Class
Travel Percentage: 0%
SCHEDULE
Workweek: Variable
Hours Per Week: 40
WORKDAY
From: 12 AM
To: 11:30 PM
Flextime allowed? No
Mandatory overtime? Yes
Compressed workweek allowed? No
Telecommuting allowed? No
LOCATION
County: Franklin
Street Address: 2445 State Route 30
City: Tupper Lake
State: NY
Zip Code: 12986
JOB SPECIFICS
Minimum Qualifications:
Open Competitive - You must be on the current eligible list and be reachable for appointment.
OR
Transfer Opportunity – You must be a New York State employee with one year of permanent service currently serving in this title and eligible for transfer;
OR
You must be a New York State employee eligible for transfer via Section 70.1 of Civil Service Law. To qualify for Section 70.1 transfer, you must have one year of permanent status in a title approved for transfer by the Department of Civil Service.
OR
Direct Support Assistant Trainee is a continuous recruitment examination. The minimum qualifications are High School Diploma, GED or a Direct Support Professional Certification from an accredited public or private organization and a valid Driver's License. If you are not on the current eligible list please mail a NYS-APP#4, 20-149 & 20-150 (http://www.cs.ny.gov/extdocs/pdf/20-149&20-150.pdf) to register for an upcoming examination. You can view the complete examination announcement here : http://www.cs.ny.gov/examannouncements/announcements/oc-cr/decentralized/20-149.cfm
Duties description:
Office for People With Developmental Disabilities priority is the health and safety of the statewide 128,000 individuals with developmental disabilities receiving agency's support. As a Direct Support Assistant Trainee or Direct Support Assistant, you would help individuals with developmental disabilities lead richer lives. Under supervision these positions will;
Provide supports and services which involve advocating for.
Encourage, guide and teach individuals in expressing personal choice.
Ensure community integration.
Assist individuals with personal hygiene care, toileting, dining, dressing, meal preparation, lifts and transfers.
Help individuals to participate in games and recreational programs.
Coach and encourage individuals to develop daily living skills.
Provide a clean safe and comfortable environment.
Work with other staff to carry out and record care plans.
Administer medication in accordance with special instructions.
To learn more about what direct professionals do on the job every day, go to:
http://www.youtube.com/watch?v=cnK4z3KAqtE
Additional Comments: PLEASE NOTE
This position may also be filled at the Direct Support Assistant Trainee (DSAT) level. Candidates hired at the entry-level title (DSAT) may be advanced to the full-performance level (DSA) following satisfactory completion of a 6-15 month traineeship, depending on your qualifications and your ability to demonstrate competency in certain critical areas of consumer care. To be eligible for appointment to DSAT, candidates must possess a High School Diploma, GED or a Direct Support Professional Certification from an accredited public or private organization, have a valid Driver's License AND have a score that is reachable for appointment on the DSAT eligible list. The hiring rate for DSAT in this location is $32,972.
For CSEA positions: Local Bidding Agreements will be honored.
Preference will be given to OPWDD employees impacted by closures. If you are being impacted by closure, please indicate this on your resume/cover letter.
All OPWDD employees must be eligible and maintain eligibility for full and unconditional participation in the Medicare and Medicaid programs. Continued employment will depend on maintaining eligibility.
If you are employed by state government you may be able to receive loan forgiveness under the Public Service Loan Forgiveness Program (PSLF). The PSLF Program forgives the remaining balance on Direct Loans after 120 qualifying monthly payments have been made under a qualifying repayment plan while working full-time for a qualifying employer. For more information on PSLF, please visit www.studentAid.gov/publicservice
Employees on long term leave can bid on positions but must be able to report to work within fourteen (14) days and be able to perform the essential functions of their positions with or without reasonable accommodation (RA). If an employee believes that he or she needs a reasonable accommodation, they should contact the NYS OPWDD Workforce and Talent Management Central Office at (518) 473-9689 or Email at accommodationrequests@opwdd.ny.gov to obtain information and RA forms.
OPWDD IS AN EQUAL OPPORTUNITY/AFFIRMATIVE ACTION EMPLOYER
Please note that the filling of this position is pending fiscal approval and authorization.
Some positions may require additional credentials or a background check to verify your identity.
CONTACT INFORMATION
Name: Sunmount DDSOO Human Resources Office
Telephone: 518-359-4150
Fax:
Email Address: opwdd.sm.sunmount.jobs@opwdd.ny.gov
ADDRESS
Sunmount DDSOO Human Resources Office
Street: 2445 State Route 30
City: Tupper Lake
State: NY
Zip Code: 12986
More information: https://statejobs.ny.gov/public/vacancyDetailsPrint.cfm?id=83756
Apply Here: https://statejobs.ny.gov/public/vacancyDetailsView.cfm?id=83756
This job is no longer accepting applications