Director, Inpatient Mental Health Services (J0321-1009)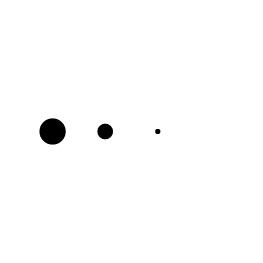 Cornwall Community Hospital
Job Posting Number:
J0321-1009
Job Title:
Director, Inpatient Mental Health Services
Job Category:
Administration / Clerical
Unit:
Out Patient Mental Heatlh
Job Type:
Permanent Full Time
Open Positions:
1
City, Province, Country:
Cornwall, Ontario, Canada
Date Posted:
April 11, 2021
Available Shifts:
Scheduled all shifts as required
Closing Date:
May 7, 2021
Union:
Non Union
As part of the Cornwall Community Hospital you uphold the mission, vision and ICARE values in order to create a safe environment for patients/clients, families, staff, physicians and volunteers, recognizing 'Patient Safety' and our hospital's 'Senior Friendly Strategies' as a top priority in creating a culture of safety and 'The Workplace of Choice'. Cornwall Hospital is committed to providing an accessible work environment. Accommodation are available upon request for candidates taking part in the recruitment/selection process.
SUMMARY OF RESPONSIBILITIES
Reporting to the Vice President, Community Programs, the Director, Inpatient Mental Health Services has a unique opportunity to help shape the Cornwall Community Hospital's inpatient mental health services portfolio that will serve as a model for people-centered, recovery-based care. The Director, Inpatient Mental Health Services will oversee the day-to-day operations of the Hospital's inpatient mental health services portfolio, including the Inpatient Mental Health Unit (IMHU), Long-Acting Injection Clinic, and Day Hospital.

As the Director, Inpatient Mental Health Services, you will be responsible for a 16-bed IMHU that boasts a bright, spacious and secure layout conducive to patient well-being and employee satisfaction. The IMHU provides assessment, stabilization and short-term inpatient treatment, and includes individual and group therapy, recreational activities and social work support.

GENERAL ACCOUNTABILITIES:
Oversee the day-to-day operations and program development of the acute-care mental health services (IMHU), Long-Acting Injection Clinic, and Day Hospital.
Provides oversight to nursing and allied health staff in all aspects of patient care, and accountable for the appropriate utilization of resources, professional practice, patient experience, performance management and engagement while developing creative, team-based approaches for management of the clinical programs.
Lead the development and implementation of a quality improvement roadmap for the enhancement of Mental Health Services.
Participate in the development, and implementation of various programs, including a revamping of the Day Hospital Program to ensure quality programming.
Work with various stakeholders to establish clinical pathways to and from the services
Establish and monitor key performance indicators
Implement the Health Quality Ontario Standards of Care for depression, schizophrenia.
Work with staff/managers, psychiatrists, and project management to implement and maintain programs intended to increase staff/patient safety
Analyse organizational issues, recommend solutions by researching best practices, developing solutions and providing advice on mental health and addictions issues, trends and strategic directions to Senior Management.
Lead the professional development of staff who provide mental health services
Monitor workforce needs through analysis, and planning to determine staffing requirements, including by integrating various roles into the clinical operations of IMHU.
Enhance the work-life culture as measured by the work-life pulse survey.
REQUIREMENTS OF THE JOB
Bachelor of Science in Nursing, Master's Degree preferred.
Holds current Certificate of Competence from the College of Nurses of Ontario
Certificate of registration from the College of Nurses of Ontario
A minimum of five years of progressive leadership experience in a mental and addictions setting.
Knowledge and experience with healthcare systems, including applicable provincial legislation and related regulations, including the Mental Health Act, Personal Health Information Protection Act, and Occupational Health and Safety Act.
Knowledge of Ontario's Quality Based Procedures, best practice guidelines relevant to mental health initiatives, and
Required Organizational Practices as defined by Accreditation Canada.
Enthusiasm for identifying and implementing process improvements that help ensure the best possible outcomes for patients and their family caregivers.
Excellent written and oral communication skills.
Excellent supervisory, analysis, planning, organization, problem-solving, decision-making, and leadership skills.
Exceptional knowledge of harm reduction principles.
Cultural sensitivity; ability to acknowledge the needs of a diverse group.
Demonstrated commitment to ongoing learning and maintains up-to-date professional skills and knowledge through formal and informal training, staying current in the treatment of addiction, mental health and concurrent disorders.
Assets:
Bilingual (French and English)
Preferred certification: Level C-CPR, NVCI, and ASIST
Project Management Certification
APPLY HERE
This job is no longer accepting applications