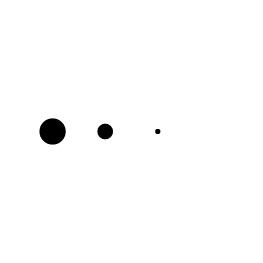 Mohawk Council of Akwesasne (MCA)
JOB POSTING
DIRECTOR OF HEALTH
FULL TIME POSITION
DEPARTMENT OF HEALTH
SALARY LEVEL: EX04 $101,061.09-175,005.10
SUMMARY OF RESPONSIBILITIES:
Under the supervision of the Executive Director, the incumbent is responsible for the planning, directing, coordinating and administration of all activities involving the operations of all health programs with the Mohawk Council of Akwesasne. As a member of the senior management team, the Director participates in strategic planning and budgeting initiatives and works within the guidelines, policies and mission of the organization and will be accountable and responsible for specific projects as assigned.
QUALIFICATIONS:
Master's Degree in Health Administration or related field, preferably management with three (3) years management related experience;
OR
Bachelor's Degree in Health Administration, or related field, preferable in management with five (5) years management related experience;
AND
Experience in the field of health programs; administration, staff, program delivery, financial, and human resource allocations;
Liaison with government officials;
Participating in social committees affecting First Nation Governments;
Possess a valid driver's license.
All interested applicants must submit a cover letter, resume, and copies of all relevant certificates/diplomas along with three references submitted on a Consent to Release Reference Check form, which can be found on the Akwesasne.ca website under Employment. Applications should be submitted no later than 5:00 p.m., Friday, July 30, 2021 to:
Shayleen Thompson, HR Staffing Officer
Administration Building #1
Akwesasne, Quebec
H0M 1A0
Phone: (613) 575-2250, ext. 2147
E-mail: jobs@akwesasne.ca
Applicants must clearly outline that they meet the qualification requirements on their resume.
Native preference in hiring.
A criminal record check is mandatory before start of employment.
As a requirement of employment, all applicants must have a Canadian Social Insurance number.
An eligibility list will be created for one year.
We thank all applicants for their interest, however, only those candidates invited for an interview will be contacted (MCA may cancel, postpone, or revise employment opportunities at any time)
Website: http://www.akwesasne.ca/employment/
This job is no longer accepting applications