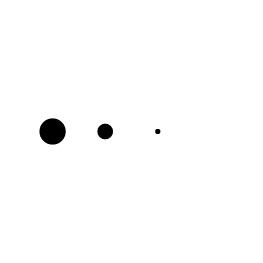 Salmon River Central School District
Fort Covington, NY, United States
Website: https://www.srk12.org/employment/
Position Type:
Secondary Teaching/Driver Education Teacher
Date Posted:
6/25/2021
Location:
Salmon River Central School
Date Available:
09/01/2021
Closing Date:
Until Filled
6/24/21
SALMON RIVER CENTRAL SCHOOL DISTRICT
Fort Covington, New York  12937
Telephone:  518-358-6669
Queries and applications should be directed to Angela Robert, Assistant Superintendent for Curriculum and Instruction, Salmon River Central School, Fort Covington, New York  12937.
POSITION AVAILABLE
Driver Education Instructor
DATES FOR ACCEPTING APPLICATIONS
Immediately – Until Filled
DATES FOR EMPLOYMENT
September 2021
WORK LOCATION
Salmon River Central School District
SALARY RANGE
According to Salmon River Teachers Association Contract
MINIMUM QUALIFICATIONS
NYS Certified Driver and Traffic Safety Education (Classroom/ A 30-hour driving school instructor's course of study must be successfully completed within the first year of licensure as well as certification with the New York State Department of Motor Vehicles.


MAJOR DUTIES
Teach students the manipulative skills, defensive techniques, and perceptive skills necessary for modern-day driving through traditional instruction and on-the-road behind-the-wheel training.
Instill in students attitudes and behavior conducive to safe, proper operation of a motor vehicle.
Instruct students how to cope with typical emergencies associated with the operation of a motor vehicle.
Assist students preparing applications for Department of Motor Vehicles' student driver permits.
Prepare and maintain all necessary records and reports.
Create, revise, and update all other teaching materials as needed.
Explain and interpret the school's driver education program to school personnel, car dealers, and the community at large.
Communicate expectations with parents and convey the attendance policy.
The Salmon River Central School District does not discriminate on the basis of race, color, religion, creed, national origin, political affiliation, gender, age, marital status, sexual orientation, pregnancy, military status, veteran status, genetic pre-disposition or carrier status, ancestry, disability or any other legally protected status in regard to employment opportunities or educational/vocational programs or activities which it operates.
This job is no longer accepting applications