Employment Resource Officer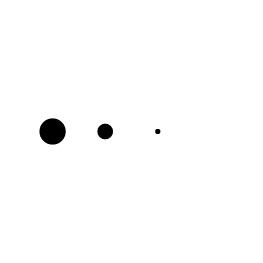 Akwesasne Career & Employment Support Services
EMPLOYMENT RESOURCE OFFICER
Employment Opportunity
Under the overall supervision of the Executive Director of the Akwesasne Career & Employment Support Services Board, the Employment Resource Officer will perform the following duties in accordance with the objectives of the ACESS.
Highlight of Duties:
Confirm the current labour market needs of the community by assisting in the gathering and analysis of applicable local labour market reports pertaining to the Akwesasne community.
Liaise with employers for potential employment opportunities for ACESS clients.
Assist ACESS clients to develop their job readiness through participation in other ACESS program.
Implement and facilitate the Career Exploration / Job Finding Club Program.
Interview and assess prospective clients for appropriate intervention.
Maintain existing or establish a 'client file' that is complete with 'case management' and a 'career action plan' for every client that receives services from the ACESS.
Organize, plan and direct clients through the intense Career Exploration / Job Finding Club.
Develop 'Career Oriented Workshops' that can be implemented either in group or individual format and are designed to be a 'supplement' or a 'base' of an individuals' career path.
Design new teaching techniques and approaches to assist clients in finding employment.
Ensure and set a positive tone, encouraging environment and peer support.
QUALIFICATIONS:
Post Secondary degree in Public or Business Administration, counseling, social work or related field with 2 years work experience or completion of High School [or equivalent] with 5 years work experience in a related field.
Must have a Canadian Social Insurance Number.
Knowledge of ACESS Programs and Services and Service Canada Programs.
Knowledge of Mohawk language would be an asset.
Knowledge of the current labor market barriers affecting Akwesasne.
Job coaching, counseling or mentoring experience.
PLEASE NOTE: Accomplishing the functions of this position will require flexible work hours – possibly afternoon / evening shift.
DEADLINE FOR APPLICATION:
4:00 p.m. Wednesday, May 26, 2021
For a complete Job Description please contact the Akwesasne Career & Employment Support Services office. Applications complete with Resumes are to be submitted directly to the ACESS office located at 25 Third Street North, St. Regis, Quebec to the attention of Russell Roundpoint, Executive Director. Online applications may be sent to rroundpoint@acessjobs.ca Please be sure to include a cover letter and a copy of your degree, certificates, and other awards.
This job is no longer accepting applications