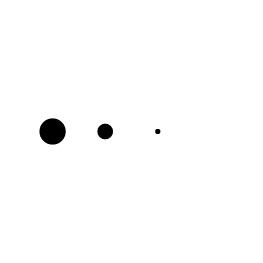 Mohawk Indian Housing Corporation
Akwesasne, NY, United States
MOHAWK INDIAN HOUSING CORPORATION
Position Available
Title: Food Pantry Coordinator
Department: Administration
FLSA Status: Non-Exempt, 40 Hours weekly
Salary: $13.80 per hour
Closing Date: Till filled.
Native Preference in Hiring
Background check for employment purposes
Summary
The Food Pantry Coordinator will be responsible for the operations of the Akwesasne Food Pantry operated by the Mohawk Indian Housing Corporation. This position includes food purchasing and arrange deliveries to the site, scheduling and supervision of volunteers for packaging and distribution of food, oversight of pantry hours, data collection and statistical reports. The Food Pantry Coordinator is under the immediate supervision of the Executive Director.
Summary of Duties include but not limited to:
Provide client intake, screen for eligibility, maintain client files
Place orders, arrange pick-up, deliveries and stocking shelves
Keep pantry storage room, and equipment as per established standards.
Collect data, outcome reports, statistical reports, submit monthly reports
Recruit and oversee volunteers
Advertising via radio and Facebook food giveaways
Participate in budgeting and ensure expenditures fall in guidelines
Assisting other departments as needed.
Qualifications and Skill Requirements:
Must be a minimum of 18 years of age
High School Diploma or equivalent
Have a valid driver's license
Ability to frequently move, lift up to and over 50 pounds, climb, kneel, etc.
Work at fast pace to meet pantry receiving and distribution demands
Strong communication skills (written and verbal)
Microsoft Office Suite expertise
Financial background considered an asset
Maintain a professional and courteous manner, confidentiality a must.
Become trained in ordering and safe food handling
Apply at the Mohawk Indian Housing Corporation, Main Office, 188 McGee Road, Akwesasne, NY 13655 by completing Job application And provide a Resume and cover letter.
For complete job description contact:
Mary Jo Terrance, Executive Director at (518) 358-4860 or via email at mjterrance@mohawkhousing.org.
This job is no longer accepting applications