Front Desk/Room Reservation Clerk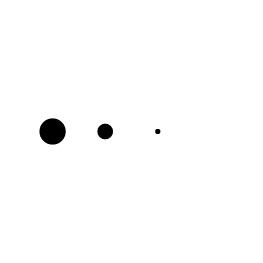 Akwesasne, NY, United States
Department: Hotel Operations
Reports To: Front Desk Supervisor/Manager
Closing Date: Open Until Filled
JOB SUMMARY: Exhibits a friendly, helpful and courteous manner when dealing with our guests and fellow associates. Responsible for performing the functions of the front desk clerk which includes; check-ins, check outs, reservations, answers telephones, provide wake up calls and also provide information to guests on the hotels facilities, functions and locations. The position requires the ability to work flexible hours, be reliable and responsible for scheduled shifts.
ESSENTIAL DUTIES & RESPONSIBILITIES include the following:
Exhibits a friendly, helpful and courteous manner when dealing with our guests and fellow associates.
Constantly seeks ways to improve friendly, helpful service and reduce customer wait time to positively impact department's customer service ratings.
Professional appearance and demeanor required.
Responsible for registering guests into the computer, verifying reservations, addresses and credit information.
SUPERVISORY RESPONSIBILITIES: This position has no supervisory responsibilities.
QUALIFICATIONS: To perform this job successfully, an individual must be able to perform each essential duty satisfactorily. The requirements listed below are representative of the knowledge, skill, and/or ability required to successfully complete the essential duties of the position with or without reasonable accommodation. Typing and data entry ability, sitting and telephone use. Computer knowledge, excellent customer service skills. Must be able to work weekends and all shifts.
Minimum qualifications: High school diploma or General Education Diploma (GED)
Preferred qualifications: Previous hospitality experience considered an asset.
LANGUAGE SKILLS: Ability to read and comprehend simple instructions, short correspondence, and memos. Ability to write simple correspondence. Ability to effectively present information. French language is considered an asset.
MATHEMATICAL SKILLS: Ability to calculate figures and amounts such as discounts, interest, commissions, proportions, percentages, area circumference, and volume.
REASONING ABILITY: Ability to apply common sense understanding to carry out detailed but uninvolved written or oral instructions. Ability to deal with problems involving a few concrete variables in standardized situations.
PHYSICAL DEMANDS: The physical demands described here are representative of those that must be met by an associate to successfully perform the essential functions of this job with or without reasonable accommodation. This position requires climbing, balancing, standing, keyboarding, talking, hearing, repetitive motions and exerting up to 25 pounds of force occasionally to lift carry, push, pull or otherwise move objects.
WORK ENVIRONMENT: The work environment characteristics described here are representative of those an associate encounters while performing the essential functions of this job with or without reasonable accommodation. The position exists in a casino environment where there is regular and frequent exposure to noise and cigarette smoke from the casino floor.
CERTIFICATES, LICENSES, REGISTRATIONS: Must obtain and maintain a St. Regis Mohawk Tribal Work Permit. This will requires a background check to be used solely for employment purposes. Successful candidates for employment must submit to and pass a drug test for illegal substances prior to employment being confirmed. In case of a positive result, the candidate is not eligible for employment with the Akwesasne Mohawk Resort. Employment will not begin until process is complete.
NATIVE PREFERENCE POLICY: The Akwesasne Mohawk Casino Resort gives preference to Native Americans who meet the minimum qualifications for the posted position and who are enrolled members of a Tribe. Applicants not entitled to Native Preference will receive consideration without discrimination based on age, sex, disability or national origin.
To view complete job description and to apply go to:
https://mohawkcasino.com/careers/
Human Resources Administration Building
891 State Rt 37
Akwesasne, NY 13655
"The Mohawk Gaming Enterprise is an Equal Employment Opportunity Employer."
This job is no longer accepting applications