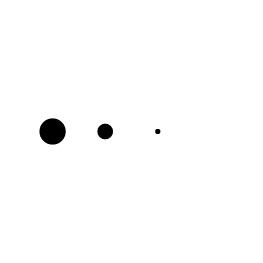 Akwesasne, NY, United States
POSITION: GENERAL LABORER
REPORTS TO: CONSTRUCTION MANAGER
DEADLINE TO APPLY: OPEN UNTIL FILLED
THE COMPANY
CAA Management is a locally owned and operated company within the Mohawk Territory of Akwesasne. It is the umbrella company for Twinleaf-branded convenience stores, fuel stations, food and beverage venues, and other interests. It is the mission of CAA Management to deliver quality goods and service to Akwesasne and the surrounding community.
THE OPPORTUNITY
As a General Laborer it will be your responsibility to work under the direction of the Construction Manager. It will include keeping the job-sites clean and assisting team members with miscellaneous tasks. The ideal candidate should have a strong work ethic and be willing to learn new trades as time progresses. To perform this job successfully an individual must be able to perform each essential duty satisfactorily.
JOB DUTIES AND RESPONSIBILITIES
Brush, or spread paints, cleaning solutions, or other compounds over surfaces to clean them or to provide protection
Place, consolidate, and protect case-in-place concrete or masonry structures.
Position, join, align, and seal structural components, such as concrete wall sections and pipes
Shovel cement and other materials into portable cement mixers; mix, pour, and spread concrete
Carry materials to job site and position them where needed
Safely work with heavy equipment and around traffic
Dig trenches and holes to desired specifications.
Handle power tools safe and properly
Attend job-related training sessions as required
Follow all safety regulations and policies as lined out by supervisor or safety manager
Report any unsafe working conditions to manager
Performs additional duties as requested by supervisor
QUALIFICATIONS:
High school diploma or GED is considered an asset
Must be able to work independently as well as with a team
Must be physically capable of working on your feet for extended periods of time
Must be able to lift at least 50lbs.
Ability to follow directions
Valid driver's license, CDL is an considered an asset
To Apply: Online at www.twinleafstores.com and Submit letter of interest and resume to jake.swamp@caamgmt.com or send to CAA Management: c/o Jake Swamp, PO Box 609, 76 Geronimo Lane, Akwesasne, NY 13655.
This job is no longer accepting applications