Home Improvement Program Carpenter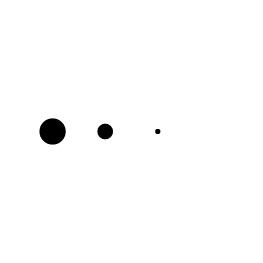 Akwesasne, NY, United States
https://www.srmt-nsn.gov/employment/home-improvement-program-carpenter
Job code: 47-2061
Status: Term Non-Exempt
Reports to: HIP Crew Leader
SUMMARY: Incumbent shall be responsible to construct, erect, install and repair structures and fixtures of wood, plywood, and wallboard using carpenter's hand tools and power tools, in a group of carpenter's.
ESSENTIAL DUTIES & RESPONSIBILITIES:
Knowledge of construction, installation and repair structures made from wood and other materials.
Able to perform many tasks from small homes to remodeling companies and all aspects of building a house – framing walls and partitions, putting in doors and windows, building stairs, installing cabinets, painting, roofing, masonry, woodwork, and other tasks.
Measures and marks location of studs, leaders and receptacle openings, using tape measure, template and markers.
Ability to work from blueprints and give instructions to workers on the layout, measuring, marking, and arranging materials.
Ability to cut and shape wood, plastic fiberglass, drywall using hand and power tools, chisels, planer, saws, drill and sanders.
Knowledge of repairing or replacing windows, ceiling tiles, doors, cabinets, plumbing, flooring and carpets.
Installation and/or repair wiring and electrical and electronic components.
Strictly follow all established safety procedures while performing duties.
Installs prefabricate windows and doors, insulation, wall, ceiling and floor panels or siding, using adhesives, hosts, hand tools and power tools.
Removes damaged or defective parts or section of structure and repairs or replaces, using hand tools.
Carry out other relevant duties as required.
QUALIFICATION REQUIREMENTS:
To perform this job successfully, an individual must be able to perform each essential duty satisfactorily.
The requirements listed below are representative of the knowledge, skill and/or ability required.
Carpentry

– Knowledge of methods, materials and tools in performance of basic carpentry.

Building and Construction

– Knowledge of materials and tools in performance of basic electrical installation.

Mechanical

– Knowledge of machines and tools, including their designs, uses, repair and maintenance.

Plumbing

– Knowledge of methods, materials and tools in performance of basic plumbing installation.

Equipment Maintenance

– Ability to perform routine maintenance on gasoline/diesel burning equipment as assigned.

Preparation

– Ability to read and comprehend detailed instructions and diagrams in the performance of duties.
EDUCATION: A High School diploma, or vocational training, one year certificate from college of technical school; or three to five years related experience and/or training; or equivalent combination of education and experience.
Applicants must submit letter of interest, resume, supporting documents (certificates, degrees, licenses) and proof of native preference eligibility (Tribal Identification Card or Status Card or letter) by email to human.resources@srmt-nsn.gov or by mail to Human Resources, Saint Regis Mohawk Tribe, 71 Margaret Terrance Memorial Way, Akwesasne, NY 13655. Due to our network security, we are unable to open hyperlinks. Applicants will need to attach their documents as PDF or WORD files if emailing. Applicants must clearly outline that they meet the qualification requirements on their resume.
NATIVE PREFERENCE POLICY
The Saint Regis Mohawk Tribe strives to be an equal opportunity employer dedicated to the policy of nondiscrimination based on race, sex, marital status, sexual orientation, religion, national origin, age, physical disability, veteran status or any other non-job related factor. Among qualified applicants, the SRMT will give preference to the qualified native applicant.
DRUG TESTING POLICY
The successful applicant for employment must submit to and pass a drug test for illegal substances prior to employment being confirmed.
BACKGROUND CHECK
Some positions require candidate(s) to successfully pass a criminal background check prior to beginning employment, used solely for employment related purposes.
ELIGIBILITY LIST
A list of qualified candidates is created from interviews that may be used to appoint individuals to similar positions within the Saint Regis Mohawk Tribe for a period of six months.
INTERVIEW
Testing in the applicable skills may be required as part of the interview process.
This job is no longer accepting applications