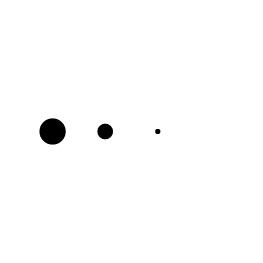 Salmon River Central School District
Fort Covington, NY, United States
Website: https://www.srk12.org/employment/
Position Type:
Student Support Staff - Other/Home School Coordinator
Date Posted:
6/23/2021
Location:
Salmon River Central School
Date Available:
09/01/2021
Closing Date:
Until Filled
6/22/21
SALMON RIVER CENTRAL SCHOOL DISTRICT
Fort Covington, NY 12937
Telephone: 518-358-6608
Queries and applications should be directed to Angela Robert, Assistant Superintendent of Curriculum and Instruction, Salmon River Central School, Fort Covington, NY 12937
POSITION AVAILABLE
Home School Coordinator
DATES FOR ACCEPTING APPLICATIONS
Immediately – Until Filled
DATES FOR BEGINNING EMPLOYMENT
September 2021
WORK LOCATION
Salmon River Central School District
REPORTS TO
Building Principals
JOB GOAL
The Home-School Coordinator will serve as the primary liaison between the students, their families,             and the school and community.
MINIMUM QUALIFICATIONS:
Graduation from a regionally accredited or NYS registered college or university with an Associate's Degree or higher; or
Completion of two years (60 semester credit hours) at a regionally accredited or New York State registered college or university; or
Graduation from high school or possession of a high school equivalency diploma and two years of clerical experience; or
An equivalent combination of education and experience as defined by A), B) and C) above.
PREFERRED QUALIFICATIONS
New York State Certification
CDL Class B license with school and passenger endorsements
Experience building positive relationships with students and families
Ability to communicate effectively with teachers, families, administrators and students
Strong interpersonal and collaborative leadership skills
Respect for ethnic, cultural and language diversity
Knowledge and understanding of the cultural backgrounds of Salmon River District families
Knowledge and understanding of the Salmon River District community and families; programs and dynamics
PERFORMANCE RESPONSIBILITIES:
Proactively completes home visits, both with and without direction from Principals as appropriate, to support families with school related issues (Primarily Pre-K – Grade 5)
Maintains records on individual children, recording visits and other pertinent information
Holds regular meetings with principal and teachers to discuss progress and future plans for individual children
Explains home situations to school staff, as appropriate, to provide them with a better understanding of the children and their problems
Maintains confidentiality
Help the school to develop a family-friendly school climate, in cooperation with the administration, teaches, parent organization and other staff
Develop and assist with new and existing programs and activities designed to engage students and families in improving/celebrating student achievement, attendance, anti-bullying, cultural diversity and promoting healthy lifestyles
Plan programs and activities in collaboration with teams of families, teachers, parent organization, community partners and administration
Work with principals and PTO groups to create and assist with activities and programs for families during and after school when parents are available
Help teachers/staff and families develop strong partnerships and enhance communication between parents/families and school staff to support student achievement
Participate in professional development
Work with Office of Instruction, guidance office, Office of Special Education, Title I and Title VI Programs, and other programs such as N.C.S.T.E.P., ACDP, Youth Services, Mental Health Services and Social Services to support students and families
Provide support and direction for students and families participating in home-school, home instruction and alternative education programs
Work in conjunction with attendance staff and committee to monitor student attendance, notify parents of NY State attendance requirements, and provide support to families to improve attendance
Work in conjunction with the principal, high school guidance department and cohort teams to assist students and families in the process of post-secondary school programming
Work in cooperation with other pupil personnel staff to coordinate programming, for the Salmon River School district
Provide transportation, in emergency situations as requested by administration, when necessary to students or families
Other duties as designated by the Principal, Superintendent or Assistant Superintendent.
The Salmon River Central School District does not discriminate on the basis of race, color, religion, creed, national origin, political affiliation, gender, age, marital status, sexual orientation, pregnancy, military status, veteran status, genetic pre-disposition or carrier status, ancestry, disability or any other legally protected status in regard to employment opportunities or educational/vocational programs or activities which it operates.
This job is no longer accepting applications