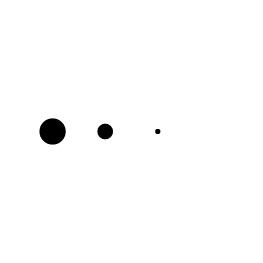 Akwesasne, NY, United States
NATION TRADING

POSITION: NT Lead Warehouse Worker
REPORTS TO: NT Manager
DEADLINE TO APPLY: Open Until Filled
THE COMPANY
CAA Management is a locally owned and operated company within the Mohawk Territory of Akwesasne. It is the umbrella company for Twinleaf-branded convenience stores, fuel stations, food and beverage venues, and other interests. It is the mission of CAA Management to deliver quality goods and service to Akwesasne and the surrounding community.
THE OPPORTUNITY
The Lead Warehouse Laborer is responsible for the operation and supervision of all warehouse activities. The Lead will ensure all warehouse employees and activities are operating within company standards, as well as make sure all product is received and processed in accordance with proper procedures.
JOB DUTIES & RESPONSIBILITIES:
Adhere to customer pick up schedule and ensure all shipments are prepared timely and accurately
Receive all incoming and outbound orders, verify for accuracy
Perform inventory management, ensuring organization of cage, fireworks, pull-tabs etc.
Ensure security of the cage
Oversee weekly & monthly inventories
Organize SRMT Compliance stamp list according to pars set by Management
Place purchase orders with vendors based off weekly inventory and pars set by Management
Desk & paperwork organization, especially dust
keep up to date order forms
Process orders (fill/pick) for Akwesasne, NTN, and Fireworks
Invoice orders through QuickBooks
Verify invoice to selected product before delivery for accuracy
Deliver orders to customers
Collect payments and provide receipts to the customer
Enter payments into QuickBooks
Pickup product from local vendors on a weekly or as needed basis
Verify incoming product
Pickup NTN product from vendors
Deliver to NTN customers, as needed
Maintain stamped inventory, including hand stamping rollie and premium bag orders
Prepare NTN orders for delivery, working with selected delivery drivers for pick up
Deliver approved product to the SRMT Compliance Dept. for stamping
Maintain a clean and safe working environment and organization of office equipment
Ability to operate material handling equipment
Other duties as assigned by management
SUPERVISORY ROLES:
Supervise Warehouse Laborer(s) ensuring accuracy and daily tasks achieved.
Assist with recruiting, hiring, training and evaluating, additional team members.
Perform additional supervisory duties as assigned by Management
QUALIFICATIONS:
Education and Experience:
High school diploma, GED, or an equivalent certification
Operate forklifts (if certified)
Skills
Ability to prioritize tasks and maintain organization
Strong communication and people skills with a customer-oriented approach in a friendly and courteous manner
Efficient and self-motivated
Ability to use MS Office and QuickBooks
Working Conditions:
Lifting or moving up to 50lbs
Local travel may be required
Manual dexterity required using peripherals
This position may be exposed to elements such as noise, dust, odors, fumes and oils.
To Apply: Online at www.twinleafstores.com and Submit letter of interest and resume to or send to CAA Management: c/o Jake Swamp, PO Box 609, 76 Geronimo Lane, Akwesasne, NY 13655.
This job is no longer accepting applications