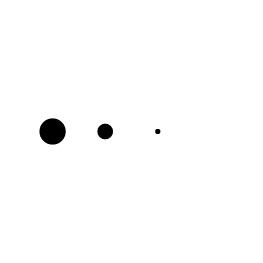 Akwesasne, NY, United States
POSITION: MAINTENANCE WORKER
REPORTS TO: MAINTENANCE MANAGER
DEADLINE TO APPLY: OPEN UNTIL FILLED
THE COMPANY
CAA Management is a locally owned and operated company within the Mohawk Territory of Akwesasne. It is the umbrella company for Twinleaf-branded convenience stores, fuel stations, food and beverage venues, and other interests. It is the mission of CAA Management to deliver quality goods and service to Akwesasne and the surrounding community.
THE OPPORTUNITY
The position of General Maintenance Worker is responsible for working collaboratively with the maintenance team to upkeep the grounds and buildings on CAA properties. They will assist the Maintenance Manager in carrying out different projects and daily tasks ensuring all facilities are clean and safe for customers and staff. The ideal candidate should be a hard-worker and self-motivator. To perform this job successfully an individual must be able to perform each essential duty satisfactorily.
JOB DUTIES AND RESPONSIBILITIES
Must have experience in building and grounds maintenance
Ability to operate a forklift and tractor to plow lots at all CAA locations
Be able to work independently or with a crew
Repair potholes on Geronimo Lane and at both Twinleaf parking lots when necessary
Clean snow off roof to prevent leaking and damage to cars
Shovel sidewalks and walkways at all CAA facilities
Perform preventative maintenance tasks when scheduled
Complete minor repairs, maintenance and painting as assigned by Maintenance Manager - Skilled in using basic hand tools, hand held power tools, ladders, basic plumbing tools, drain cleaning machine, minor electrical, minor carpentry
Be able to physically perform and stand for extended periods of time
Be willing to work in various weather conditions
Paint sidewalks, walkways, and parking lots as needed
Performs additional duties as requested by supervisor
QUALIFICATIONS:
High school diploma, general education diploma (GED) is considered an asset
Must be able to work in Canada and the US
Must have high attention to detail and excellent communication skills
Must have a valid driver's license
Be able to lift 50lbs
To Apply: Online at www.twinleafstores.com and Submit letter of interest and resume to or send to CAA Management: c/o Jake Swamp, PO Box 609, 76 Geronimo Lane, Akwesasne, NY 13655.
This job is no longer accepting applications