Manager, Operating Room - Interim (J0521-1459)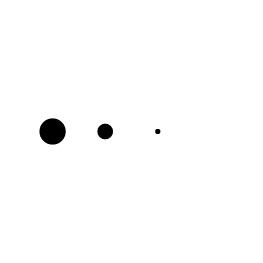 Cornwall Community Hospital
Job Posting Number:
J0521-1459
Job Title:
Manager, Operating Room (Interim)
Job Category:
Nursing
Unit:
Operation Room
Job Type:
Temporary Full Time
Open Positions:
1
City, Province, Country:
Cornwall, Ontario, Canada
Date Posted:
May 25, 2021
Available Shifts:
Day Shift Monday through Friday
Closing Date:
June 18, 2021
Union:
Non Union
As part of the Cornwall Community Hospital you uphold the mission, vision and ICARE values in order to create a safe environment for patients/clients, families, staff, physicians and volunteers, recognizing 'Patient Safety' and our hospital's 'Senior Friendly Strategies' as a top priority in creating a culture of safety and 'The Workplace of Choice'. Cornwall Hospital is committed to providing an accessible work environment. Accommodation are available upon request for candidates taking part in the recruitment/selection process.
SUMAMRY OF RESPONSIBILITIES
The Interim Clinical Manager, Operating Room will lead, along with the Director of Surgical Services a Perioperative Unit to assist our patients, caregivers and community to manage clinical conditions and transitions, maximize the patient's self-care abilities, as well as embody a culture of caregiver inclusion in the patient's plan of care. The Interim Clinical Manager, Operating Room oversees clinical direction, daily operations and resources ensuring that a high-level of staff engagement and satisfaction is balanced with efficiency.
REQUIREMENTS OF THE JOB
Current Registration as a Registered Nurse with the College of Nurses of Ontario
Undergraduate degree in Nursing
Other relevant education in leadership or business management
Minimum of 2 years' RN experience in an O.R. acute care hospital setting
Minimum 1-year management/charge nurse/specialty coordinator experience
Knowledge of the Operating Room Association of Canada (ORNAC) and the Association of Perioperative Registered Nurses (AORN) standards and recommended practices
Knowledge and experience with healthcare systems, including applicable provincial legislation and related regulations, including PHIPA and Occupational Health and Safety Act
Flexibility and capacity to manage numerous and diverse activities, organizing and prioritizing appropriately to meet demands and expectations
Demonstrated ability to engage staff in identifying and implementing process improvements that lead to exceptional care and a strong team
Enthusiasm for researching and implementing quality practices to ensure the best possible experience of patients
Working knowledge of Quality Based Procedures and best practice guidelines relevant to health care initiatives and Required Organizational Practices as defined by Accreditation Canada
Computer literacy (MS Office, Excel, Outlook) and superior communication skills that permit ease with presentations and sharing of information
Demonstrated commitment to patient safety and continuous quality improvement
Asset:
Functional level in both official languages
Previous supervisory/management experience of an inter-professional team in a unionized environment
APPLY HERE
This job is no longer accepting applications