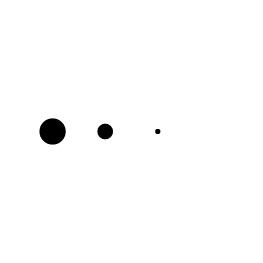 Akwesasne, NY, United States
Job Title: Massage Therapist
Department: Hotel
Reports To: Spa Manager
FLSA Status: Non-Exempt
Closing Date: Open Until Filled
SUMMARY: A massage therapist at the Sweetgrass Spa, you will offer a variety of specialty services and enhancements, tailoring each massage to the specific needs of each guest. Enthusiasm and pride are key qualities to exemplify a respectable attitude that will shine through to help create a luxurious spa retreat that leaves each guest relaxed, revived and rejuvenated.
ESSENTIAL DUTIES & RESPONSIBILITIES include the following:
Greets and welcomes guests with a smile and takes pride in being a Akwesasne Mohawk Casino/Hotel team member
Provide customized massage services to guests of the Sweetgrass Spa.
Keep your assigned massage room clean and tidy.
The Massage therapist will provide full service amenities utilizing state of the Art techniques procedures and equipment concerning massage therapy, effectively uses spa products.
Performs massage therapy consistent with New York State certified procedures or Ontario or Quebec regulatory procedures.
Always reviews PAR-Q (Physical Activity Readiness Questionnaire) to ensure familiarity with guest's physical conditions and acts accordingly.
Adheres to Spa policies and procedures regarding sanitation of materials, health and safety.
Always organizes room and supplies prior to and after performing services.
Always ensures that massage table is adjusted appropriately prior to starting an appointment.
Effectively applies external manipulation to stimulate circulation reduce muscle tension and promote relaxation, refrains from any attempts to perform therapeutic manipulations.
Ensure all codes/safety requirements and health requirement relating to the Spa operation are met.
Internal and external marketing of spa services and products.
Checking in retail, entering it into the system, and tagging items.
Monitor the appointment bookings to insure proper staffing for spa services.
Adhere to and enforce company and departmental policies and procedures.
To initial and complete source of information regarding promotions that is available and all procedures to ensure the guests comfort.
Requires general Housekeeping work for a spotless front and back of house.
Light equipment set-up and take down.
Previous experience as a massage therapist required.
Must be able to work autonomously, must be able to stand for long periods of time.
Excellent communication skills required.
Must be able to sustain physical exertion for periods of up to 75 minutes.
Must be able to tolerate exposure to all Spa products, oils and aromas.
Must have experience/training in Swedish massage, reflexology, exfoliation, treatments and herbal wraps.
Must be able to work a flexible schedule including night, weekends, and holidays as necessary
Observes and adheres to Akwesasne Mohawk Casino/Hotel safety policies and procedures
Perform other duties as assigned by the Spa Manager.
SUPERVISORY RESPONSIBILITIES: This position has no supervisory responsibility.
QUALIFICATIONS: To perform this job successfully, an individual must be able to perform each essential duty satisfactorily. The requirements listed below are representative of the knowledge, skill, and/or ability required to successfully complete the essential duties of the position with or without reasonable accommodation.
MINIMUM QUALIFICATIONS: The Massage Therapist must have a Degree and/or Certificates from accredited school of Massage Therapy. Must be a registered Licensed Massage Therapist in New York State; Massage Therapist in Ontario or accredited by Quebec Association for Massage Therapists.
COMMUNICATION SKILLS: Massage therapists need to listen carefully to clients in order to understand what they want to achieve through massage sessions. Must have the ability to read and comprehend simple instructions, short correspondence, and memos. Ability to write simple correspondence, effectively present information one-on-one and/or small group situations to guests, clients, vendors, and other associates of the organization.
Decision-making skills.

Massage therapists must evaluate each client's needs and recommend the best treatment on the basis of that person's needs.

Empathy.

Massage therapists must give clients a positive experience, which requires building trust between therapist and client. Making clients feel comfortable is necessary for therapists to expand their client base.
PHYSICAL DEMANDS: The physical demands described here are representative of those that must be met by an associate to successfully perform the essential functions of this job with or without reasonable accommodation. The Massage Therapist is required to perform several treatments to clients during a scheduled workday. Proper technique is important in preventing self-injury. Massage Therapist is required to stand during throughout scheduled appointment and may also be required to walk; use hands to finger, handle, or feel; reach with hands and arms; climb or balance; and stoop, kneel, crouch, or crawl.
Physical strength and dexterity.

The Massage therapist must be strong and able to exert pressure through a variety of movements of the arms and hands when manipulating a client's muscles.

WORK ENVIRONMENT:

The work environment characteristics described here are representative of those an associate encounters while performing the essential functions of this job with or without reasonable accommodation. The Massage Therapist performs scheduled appointments within a relaxing Spa environment generally working in dimly lit settings with calm and soothing music.
CERTIFICATES, LICENSES, REGISTRATIONS: Must obtain and maintain a St. Regis Mohawk tribal gaming Work Permit which requires a criminal background check to be used solely for employment purposes. Successful candidates for employment must submit to and pass a drug test for illegal substance prior to employment being confirmed. In case of a positive result, the candidate is not eligible for employment with the Akwesasne Mohawk Casino Resort. Employment will not begin until process is complete.
NATIVE PREFERENCE POLICY: The Akwesasne Mohawk Casino Resort gives preference to Native Americans who meet the minimum qualifications for the posted position and who are enrolled members of a Tribe. Applicants not entitled to Native Preference will receive consideration without discrimination based on age, sex, disability or national origin.
To view complete job descriptions and to apply go to:
Human Resources Administration Building
891 State Rt 37
Akwesasne, NY 13655
"The Mohawk Gaming Enterprise is an Equal Employment Opportunity Employer."
APPLY HERE
This job is no longer accepting applications