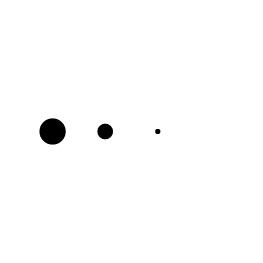 Akwesasne, NY, United States
Job Code: 29-2072
Status: Full-time, Permanent
Exempt: No
Location: Health Services
Department: Business Office
Reports To: Accounts Receivable Supervisor
SUMMARY: Under the direction of the Accounts Receivable Supervisor, the Medical Records Coder is responsible for interpreting, analyzing, and assigning diagnostic and procedural codes. The coding function provides the primary source for data and information used in health care, promotes continuity of medical care, and ensures compliance with third party reimbursement policies, regulations and accreditation guidelines.
ESSENTIAL DUTIES AND RESPONSIBILITIES include the following:
Medical Record Analysis (30%):
Performs comprehensive quantitative analysis by reviewing health records (paper or electronic) to assure the presence of the ambulatory visit record; including correct identification and validation of each part by name, health record number, signatures and dates where required, and the presence of all reports which appear to be indicated by the treatment rendered.
Performs comprehensive qualitative analysis by evaluating the ambulatory visit record for documentation consistency and adequacy. Ensures the final diagnosis accurately reflects the care and treatment rendered and documented within the health record.
Identifies inconsistencies, discrepancies and/or trends within the health record and discusses with the appropriate medical, nursing, or healthcare providers, and recommends appropriate modifications to include medical necessity under the Correct Coding Initiative (CCI).
Medical Record Coding (60%):
Assigns a variety of codes including but not limited to International Classification of Disease (ICD-10-CM), Current Procedural Terminology (CPT), and Healthcare Common Procedure Coding System (HCPCS) codes based on the medical record and analysis. Assures the final diagnosis and procedures as documented by the provider are valid and complete. When multiple diagnoses and procedures are listed, assures the procedure is related to the proper diagnosis and appropriate primary/first listed diagnosis is selected.
Remains current with all updates made yearly to ICD-10-CM, CPT, and HCPCS manuals.
Makes the final determination the medico-legal requirements of the health record is complete, accurate and reflects sufficient data to justify the diagnosis and medical necessity.
Data will be entered in a timely manner with impeccable accuracy.
Coding, abstracting and data entry submitted utilizing various computer information systems simultaneously. These systems include the Resource Patient Management System (RPMS) Patient Care Component (PCC) applications, the RPMS/Electronic Health Record (EHR), coding books, the Internet and various other applicable software applications.
Information Management (10%):
Makes corrections to the error reports by validating visits within the database.
Performs audits that may include findings from provider documentation trends, coding peer reviews, and reimbursement denials. Provides reports of findings and feedback to parties involved.
Maintains record confidentiality in accordance with the Privacy Act of 1974, Health Information Portability and Accountability Act (HIPAA) and other pertinent federal regulations.
Trains new/inexperienced staff on medical records coding practices.
SUPERVISORY RESPONSIBILITIES: There are no supervisor requirements for this position.
QUALIFICATION REQUIREMENTS: To perform this job successfully, an individual must be able to perform each essential duty satisfactorily. The requirements listed below are representative of the knowledge, skill, and/or ability required. Reasonable accommodations may be made to enable individuals with disabilities to perform the essential functions. Due to the sensitive nature of information within the Business Office, must maintain strict confidentiality at all times.
EDUCATION and EXPERIENCE: Certified Professional Coder (CPC) preferred and have at least 1-year work experience in medical coding in a healthcare environment.
OTHER SKILLS and ABILITIES: Strong oral and written communication skills required. Must have excellent computer skills including Microsoft Word. Must be able to sit for long periods in front of a computer and use a keyboard.
REASONING ABILITY: Ability to solve practical problems and deal with a variety of concrete variables in situations where only limited standardization exists. Ability to interpret a variety of instructions furnished in written, oral, diagram, or schedule form.
The Saint Regis Mohawk Tribe strives to be an equal opportunity employer dedicated to the policy of nondiscrimination based on race, sex, marital status, sexual orientation, religion, national origin, age, physical disability, veteran status or any other non-job related factor.
The successful candidate must pass a test for illegal substances prior to confirmation of employment.
The successful candidate must pass a criminal background check prior to employment.
The successful candidate must complete a PPD test.
Applicants must submit letter of interest, resume, supporting documents (certificates, degrees, licenses) and proof of native preference eligibility (Tribal Identification Card or Status Card or letter) by email to human.resources@srmt-nsn.gov or by mail to Human Resources, Saint Regis Mohawk Tribe, 71 Margaret Terrance Memorial Way, Akwesasne, NY 13655. Due to our network security, we are unable to open hyperlinks. Applicants will need to attach their documents as PDF or WORD files if emailing. Applicants must clearly outline that they meet the qualification requirements on their resume.
NATIVE PREFERENCE POLICY
The Saint Regis Mohawk Tribe strives to be an equal opportunity employer dedicated to the policy of nondiscrimination based on race, sex, marital status, sexual orientation, religion, national origin, age, physical disability, veteran status or any other non-job related factor. Among qualified applicants, the SRMT will give preference to the qualified native applicant.
DRUG TESTING POLICY
The successful applicant for employment must submit to and pass a drug test for illegal substances prior to employment being confirmed.
BACKGROUND CHECK
Some positions require candidate(s) to successfully pass a criminal background check prior to beginning employment, used solely for employment related purposes.
ELIGIBILITY LIST
A list of qualified candidates is created from interviews that may be used to appoint individuals to similar positions within the Saint Regis Mohawk Tribe for a period of six months.
INTERVIEW
Testing in the applicable skills may be required as part of the interview process.
This job is no longer accepting applications