Mental Health Counsellor (J0221-0721)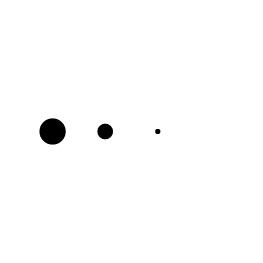 Cornwall Community Hospital
Job Posting Number:
J0221-0721
Job Title:
Mental Health Counsellor
Job Category:
Healthcare Professional
Unit:
Children and Youth Services
Job Type:
Permanent Full Time
Open Positions:
1
City, Province, Country:
Cornwall, Ontario, Canada
Date Posted:
February 11, 2021
Available Shifts:
Day Shift Monday through Friday
Closing Date:
February 25, 2021
Salary:
$29.87 - $34.39/Hour
Union:
OPSEU
As part of the Cornwall Community Hospital you uphold the mission, vision and ICARE values in order to create a safe environment for patients/clients, families, staff, physicians and volunteers, recognizing 'Patient Safety' and our hospital's 'Senior Friendly Strategies' as a top priority in creating a culture of safety and 'The Workplace of Choice'. Cornwall Hospital is committed to providing an accessible work environment. Accommodation are available upon request for candidates taking part in the recruitment/selection process.
SUMMARY OF RESPONSIBILITIES
Reporting to the Manager, Child and Youth Mental Health Services, the Mental Health Counselor works collaboratively with children and youth identified as being at risk for or who are experiencing mental health issues that affect their functioning in some areas such as home, school or community as well as embody a culture of caregiver inclusion in the client's plan of care. The Mental Health Counselor is responsible for managing the client's file and is required to perform screening/intake duties, complete ongoing assessments and referrals, to counsel and monitor clients' progress and to work collaboratively with family/caregivers, agencies involved, as well as other multidisciplinary professionals within the organization. The Mental Health Counselor could provide clinical services in the office, in the home or in the community
REQUIREMENTS OF THE JOB
College diploma in Human Services Field
Experience providing attachment based and play based interventions
Experience in Working with children and youth in a clinical setting (3 years minimum)
Strong counselling skills in the area of children's development and children's mental health
Certified training in attachment-based interventions
Good interpersonal skills and the ability to work well with community partners
Ability to work independently
Strong written and oral communication skills
Good computer skills
Certified in Non Violent Crisis Intervention
Demonstrated regular, punctual attendance
Valid driver's license and access to own transportation
Functional level in English (oral and written)
Assets:
Knowledge of community resources
APPLY HERE
This job is no longer accepting applications