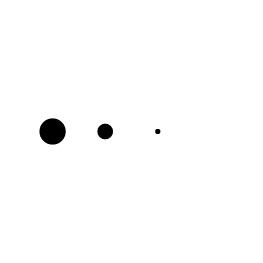 Akwesasne, NY, United States
POSITION: FUEL ATTENDANT
REPORTS TO: TWINLEAF GAS & TOBACCO STORE MANAGER
DEADLINE TO APPLY: OPEN UNTIL FILLED
THE COMPANY
CAA Management is a locally owned and operated company within the Mohawk Territory of Akwesasne. It is the umbrella company for Twinleaf-branded convenience stores, fuel stations, food and beverage venues, and other interests. It is the mission of CAA Management to deliver quality goods and service to Akwesasne and the surrounding community.
THE OPPORTUNITY
The Fuel Attendant will be responsible for all areas of fuel service to the customer, including knowledge of store and grab n go items and presentation of the outside area of store and gas pumps. This position is in a fast-pace environment with a high volume of customers during peak times. To perform this job successfully an individual must be able to perform each essential duty satisfactorily.
JOB DUTIES AND RESPONSIBILITIES
Fuel customers vehicles with their preference of fuel grade or diesel
Ability to make a great, positive, and long lasting first impression
Strong customer service and selling techniques
Effectively handle multiple customers while maintaining poise and upholding our customer service standards.
Ability to maintain a cash drawer and effectively record transactions
Work alongside your peers to ensure all products are neatly stocked and organized in their proper places
Assist in stocking cooler if needed, during slow times
Assist in putting deliveries away and clean shelves on down time
Keep gas pump areas clean and presentable for the customers
Maintain a high level of security and effective loss prevention strategies
Cash handling and operation of POS (Point of Sale) touch screen register system
Participate in company provided training on confidentiality, counterfeit money, and other trainings we may offer
Report any issues with pumps and defective products to store supervisor
Performs additional duties as requested by supervisor
QUALIFICATIONS:
High school diploma or general education diploma (GED) is considered an asset
Knowledge of the Akwesasne Mohawk Territory an asset.
Applicants must have excellent written and oral communication skills
Ability to learn new tasks working efficiently under pressure during busy times
Knowledge in food service is considered an asset
To Apply: Online at www.twinleafstores.com and Submit letter of interest and resume to jake.swamp@caamgmt.com or send to CAA Management: c/o Jake Swamp, PO Box 609, 76 Geronimo Lane, Akwesasne, NY 13655.
This job is no longer accepting applications