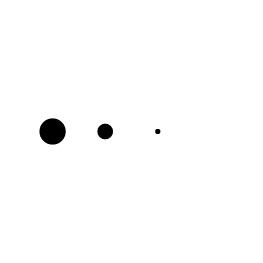 Akwesasne, NY, United States
Job Title: Certified Nail Technician
Department: Hotel
Reports To: Spa Manager
FLSA Status: Non-Exempt
Closing Date: Open Until Filled
SUMMARY: The Nail Technician is responsible for providing professional and relaxed manicures, pedicures, nail repairs, and hand and foot massages to guests in accordance with accepted industry standards. They are responsible for describing and promoting the services of the Spa and other resort facilities. A Nail Technician must maintain a professional appearance and friendly attitude toward guests, other employees and management staff.
ESSENTIAL DUTIES AND RESPONSIBILITIES include the following:
Greet and welcome guests with a smile and take pride in in being Akwesasne Mohawk Casino/Hotel team member.
Project an image of friendliness, professionalism and willingness to provide personalized services to guests.
Obtain client information and signed consent for prior to services performed.
Safeguards client information and confidentiality.
Complete legible client intake notes
Provide all treatments according to protocol with skill, proficiency and following all local and/or state regulations.
Provide professional nail services, including, manicures, pedicures, and nail repairs while ensuring health and safety of clients.
Provide hand and foot massages.
Ensure proper use and storage of chemicals and varnishes.
Follow strict hygiene procedures to prevent damage or infection to client's natural nails.
Ensure all equipment and products are maintained and used in a proper manner.
Maintain a clean work area and sanitize all work instruments after services performed.
Maintain strong sales skills of retail products.
Must adhere to local and state licensing laws and regulations.
Must be able to work flexible schedule including nights, weekends, and holidays as necessary.
Ability to work with management staff and other employees in a friendly and professional manner
Adhere to Akwesasne Mohawk Casino safety policies and procedures.
Will perform other duties as assigned by Hotel Spa Manager or Lead Receptionist.
EDUCATION AND EXPERIENCE:
High school Diploma or General Education Diploma (GED).
Possess required Nail technician certification from an accredited cosmetology training program that meets local and state requirements.
Ability to communicate effectively.
Minimum six (6) months experience as a Nail Technician, preferably in a spa environment.
Extensive knowledge of manicure and pedicure methods, the products used and proper protocols.
Experience providing hand and foot massages, the methods used and the products available.
Excellent communication skills.
SUPERVISORY RESPONSIBILITIES: This job has no supervisory responsibility.
PHYSICAL DEMANDS: While performing the duties of this job, the associate is frequently required to sit while performing services. Associate is may also be required to stand, walk, use hands to finger, handle, or feel; reach with hands and arms; climb or balance; and stoop, kneel, crouch, or crawl. The associate must frequently lift and/or move up to 50 pounds. The work environment characteristics described here are representative of those an associate encounters while performing the essential functions of this job.
WORK ENVIRONMENT: The work environment characteristics described here are representative of those an associate encounters while performing the essential functions of this job with or without reasonable accommodation. This position exists in a Spa environment.
CERTIFICATES, LICENSES, REGISTRATIONS: Must obtain and maintain a St. Regis Mohawk Tribal Gaming work permit which requires a criminal background check to be used solely for employment purposes. Successful candidates for employment must submit to and pass a drug test for illegal substances prior to employment being confirmed. In case of a positive result, the candidate is not eligible for employment with the Akwesasne Mohawk Casino or Mohawk Bingo Palace. Employment will not begin until process is complete.
To view complete job descriptions and to apply go to:
Human Resources Administration Building
891 State Rt 37
Akwesasne, NY 13655
"The Mohawk Gaming Enterprise is an Equal Employment Opportunity Employer."
APPLY HERE
This job is no longer accepting applications