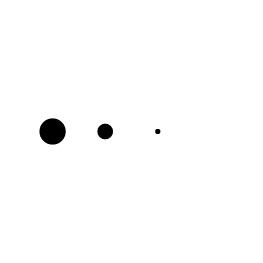 StateJobsNY, Office For People with Developmental Disabilities
Tupper Lake, NY, United States
Applications Due: 07/02/21
Vacancy ID: 87424
POSITION INFROMATION
Agency: People With Developmental Disabilities, Office for
Title: Nurse 1 or 2
Occupational Category: Health Care, Human/Social Services
Salary Grade: 16
Bargaining Unit: PS&T - Professional, Scientific, and Technical (PEF)
Salary Range: From $52455 to $71557 Annually
Employment Type: Full-Time
Appointment Type: Permanent
Jurisdictional Class: Non-competitive Class
Travel Percentage: 0%
SCHEDULE
Workweek: Variable
Hours Per Week: 40
WORKDAY
From: 1 PM
To: 11 PM
Flextime allowed? No
Mandatory overtime? No
Compressed workweek allowed? No
Telecommuting allowed? No
LOCATION
County: Franklin
Street Address: 2445 State Route 30
City: Tupper Lake
State: NY
Zip Code: 12986
JOB SPECIFICS
Minimum Qualifications
Transfer Opportunities: Any current Nurse 1 or 2
For Nurse 1: Candidates must be licensed and currently registered to practice nursing in New York State, possess a limited permit to practice nursing in New York State, or be eligible to enter the examination for such license. You must obtain your NYS license within one year of the date of appointment or action will be taken to remove you from the position.

For Nurse 2: Candidates must be licensed and currently registered to practice nursing in New York State AND have one year of post-RN licensure clinical nursing experience.
Duties Description
PRIMARY DUTIES AND RESPONSIBILITIES:

As a Nurse 1 or 2 (all parenthetics) on an assigned shift, you will provide professional nursing services appropriate to individuals served by the program to which you are assigned. Services may include, but are not limited to, nursing interventions and their documentation, case finding, health teaching/counseling and provision of supportive and/or restorative care. You will also participate in staff training, prepare clinical and administrative reports, maintain infection control standards, and function as a member of a treatment team.

As a Nurse 2
In addition, you may provide supervision to subordinate professional, paraprofessional, and support staff in the performance of their patient/resident care duties and be responsible for maintaining inventory standards for medicine, controlled drugs, and narcotics.
Additional Comments:
APPLICATION PROCEDURE - Submit cover letter and resume by July 2, 2021 to:

Sunmount-OHRM
2445 State Route 30
Tupper Lake, NY 12986
E-Mail:
Phone: (518) 359-4150
Fax: (518) 359-4161

Please reference the above EOA 21-31 in all correspondence. Please note:
For CSEA positions: Local Bidding Agreements will be honored.
Preference will be given to OPWDD employees impacted by closures. If you are being impacted by closure, please indicate this on your resume/cover letter.
All OPWDD employees must be eligible and maintain eligibility for full and unconditional participation in the Medicare and Medicaid programs. Continued employment will depend on maintaining eligibility.
OPWDD IS AN EQUAL OPPORTUNITY/AFFIRMATIVE ACTION EMPLOYER
Employees on long term leave can bid on positions but must be able to report to work within fourteen (14) days and be able to perform the essential functions of their positions with or without reasonable accommodation (RA). If an employee believes that he or she needs a reasonable accommodation, they should contact the NYS OPWDD Workforce and Talent Management Central Office at (518) 473-9689 or Email at to obtain information and RA forms.
Position may be eligible for Loan Forgiveness via the Public Service Loan Forgiveness program:
For more information on PSLF, please visit
Some positions may require additional credentials or a background check to verify your identity.
CONTACT INFORMATION
Name: Sunmount OHRM
Telephone: 518-359-4150
Fax: 518-359-4161
Email Address:
Address:
Street: 2445 State Route 30
City: Tupper Lake
State: NY
Zip Code: 12986
Notes on Applying: Pending DOB Approval

Additional Comments:
Posted Hiring Salary includes the sum of the statutory hiring rate for PS&T Grade 14 ($45,455) and 16 ($50,722), and Geographic Pay Differential ($7,000).
Geographic Pay Differential is added to the job rate ($58,028/$64,557) for the PS&T Grade 14/16. Additional Compensation may apply based on shift assignment.
Please reference the above EOA 21-31 in all correspondence.
Website: https://statejobs.ny.gov/public/vacancyDetailsPrint.cfm?id=87424
This job is no longer accepting applications