Outpatient Program Counselor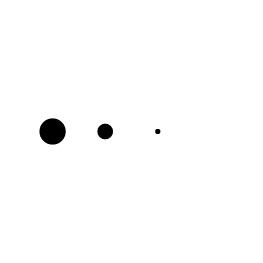 Akwesasne, NY, United States
POSITION IS OPEN UNTIL FILLED!
Division: Health Services, Alcohol and Chemical Dependency Outpatient
Job Code: 21-1011.01 to 21-1011.03
Salary Range: $25,334.40 to 47,902.40 ($12.18 to 23.03)
Status: Full-time, permanent, non-exempt
SUMMARY: The Outpatient Counselor is under the supervision of the Outpatient Program Coordinator and is responsible to provide alcohol/chemical dependency counseling to people of our community.
ESSENTIAL DUTIES AND RESPONSIBILITIES including the following:
Complete alcohol/drug evaluations with clients using assessment tool to determine a diagnosis;
Provide individual and group counseling to clients to assist in overcoming dependencies, adjusting to life and making changes;
Develop treatment plans for outpatient and aftercare services, and provide tobacco cessation and compulsive gambling counseling, when needed;
Provide insight into the 12 steps of A.A./N.A. with clients;
Maintain clients' files including admission data, progress notes, staging tools, assignments and case consultation forms etc.;
Participate in weekly treatment team meetings and case consultations;
Maintain contact with referral agency by phone and/or written letter while client is in treatment;
Collaboration with and maintain documentation for county and tribal drug courts, DSS, Franklin County Probation, Federal Probation, and NYS Parole and other professionals to assist with client's needs;
Impaired Driving System – web based data collection, tracking and reporting to facilitate the clinical screening and assessment of the impaired driver.
Completion of documentation and paperwork to meet NYS OASAS regulations regarding: Admission, medical, utilization review, treatment planning and discharge planning.
Participate in scheduled community presentations for education/presentation and public relations efforts when assigned.
Additional training requirements to meet OASAS standards;
Continue education and training to obtain, advance, and/or maintain level of credential;
Work in a team based setting and help new staff and interns develop and implement skills needed.
Supervisory Responsibilities: There are no supervisor requirements for this position.
Qualification Requirements: To perform this job successfully, an individual must be able to perform each essential duty satisfactorily. The requirements listed below are representative of the knowledge, skill, and/or ability required. Reasonable accommodations may be made to enable individuals with disabilities to perform the essential functions. Due to the sensitive nature of information maintained within the office, must maintain strict confidentiality at all times.
Education and/or Experience: High School Diploma or equivalent with a minimum of two years' experience preferred in the field of alcoholism/chemical dependency or an associate's degree in a related field. Must have a thorough understanding of the disease concept of alcoholism, and how the disease affects the family and Native American communities in general. Must have two years of sobriety for a recovering person. Must not abuse alcohol and/or any other drug for a non-recovering person.
Must work towards Credentialed Alcoholism and Substance Abuse Counselor – Trainee credential in an appropriate time frame, and maintain certification.
Other Skills and Abilities: Strong listening, interpersonal, oral, and written communication skills required. Must have excellent computer skills. Possess individual and group counseling skills. Knowledge of computers, preferred. Work in a team based setting.
Reasoning Ability: Ability to interpret a variety of instructions furnished in written, oral, or schedule form.
Applicants must submit letter of interest, resume, supporting documents (certificates, degrees, licenses) and proof of native preference eligibility (Tribal Identification Card or Status Card or letter) by email to human.resources@srmt-nsn.gov or by mail to Human Resources, Saint Regis Mohawk Tribe, 71 Margaret Terrance Memorial Way, Akwesasne, NY 13655. Due to our network security, we are unable to open hyperlinks. Applicants will need to attach their documents as PDF or WORD files if emailing. Applicants must clearly outline that they meet the qualification requirements on their resume.
NATIVE PREFERENCE POLICY
The Saint Regis Mohawk Tribe strives to be an equal opportunity employer dedicated to the policy of nondiscrimination based on race, sex, marital status, sexual orientation, religion, national origin, age, physical disability, veteran status or any other non-job related factor. Among qualified applicants, the SRMT will give preference to the qualified native applicant.
DRUG TESTING POLICY
The successful applicant for employment must submit to and pass a drug test for illegal substances prior to employment being confirmed.
BACKGROUND CHECK
Some positions require candidate(s) to successfully pass a criminal background check prior to beginning employment, used solely for employment related purposes.
ELIGIBILITY LIST
A list of qualified candidates is created from interviews that may be used to appoint individuals to similar positions within the Saint Regis Mohawk Tribe for a period of six months.
INTERVIEW
Testing in the applicable skills may be required as part of the interview process.
This job is no longer accepting applications