Physician Assistant (J0421-0661)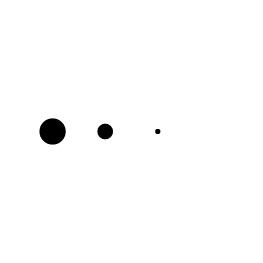 Cornwall Community Hospital
Job Posting Number:
J0421-0661
Job Title:
Physician Assistant
Job Category:
Nursing
Unit:
Emergency
Job Type:
Permanent Full Time
Open Positions:
1
City, Province, Country:
Cornwall, Ontario, Canada
Date Posted:
April 15, 2021
Available Shifts:
Scheduled all shifts as required
Closing Date:
May 7, 2021
Union:
Non Union
As part of the Cornwall Community Hospital you uphold the mission, vision and ICARE values in order to create a safe environment for patients/clients, families, staff, physicians and volunteers, recognizing 'Patient Safety' and our hospital's 'Senior Friendly Strategies' as a top priority in creating a culture of safety and 'The Workplace of Choice'. Cornwall Hospital is committed to providing an accessible work environment. Accommodation are available upon request for candidates taking part in the recruitment/selection process.
SUMMARY OF RESPONSIBILTIES
As a Physician Assistant, you will work collaboratively as part of our team in our Emergency Department (ED). The ED is supported by specialists in surgery, medicine, obstetrics, pediatrics and psychiatry as well a dedicated team of experienced and knowledgeable nursing staff.

Under the supervision of a physician, your role will include but is not limited to:
Conducting patient interviews and taking medical histories
Performing physical examinations and interpret findings
Organizing laboratory and diagnostic investigations
Performing certain controlled acts under medical directives delegated to you by a physician
Counselling patients on preventive healthcare
Organizing follow-up
Performing other duties within your competencies as a physician assistant
REQUIREMENTS OF THE JOB
Completion of an accredited PA education program (Canada or USA)
Certified or eligible to be certified through the Physician Assistant Certification Council of Canada (PACC) or certified through the National Commission on Certification of Physician Assistants (NCCPA) for American educated/trained PAs
Current BCLS, ACLS, PALS and NRP certification
Demonstrated competency to perform complete and appropriate clinical assessment and development of a treatment plan in accordance with medical directives

Assets:
Clinical competencies as related to the patient population served on the unit/program of employment
Fluent in both English and French
KEY SKILLS OR COMPETENCIES
Ability to work in a collaborative medical model of care with all members of the health care team
Satisfactory employment and attendance record
Superior interpersonal organizational and communication skills
Leadership and decision-making skills
Ability to work under pressure and to adapt to change
Excellent patient assessment, critical thinking, communication (oral and written), and problem solving skills
HOURS: Evening Shifts, 37.5 hrs per week based on the needs of the Emergency Department
APPLY HERE
This job is no longer accepting applications