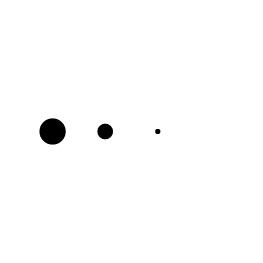 CAA Management / Smoker's Warehouse
Akwesasne, NY, United States
Position: Night Lead Cashier (Smoker's Warehouse)
Reports To: Store Manager
Deadline to Apply: Open Until Filled
The Company
CAA Management is a locally owned and operated company within the Mohawk Territory of Akwesasne. It is the umbrella company for Twinleaf-branded convenience stores, fuel stations, food and beverage venues, and other interests. It is the mission of CAA Management to deliver quality goods and service to Akwesasne and the surrounding community.
The Opportunity
The Night Lead Cashier will be responsible for all areas of service to the customer, including knowledge of headshop items and presentation of the store. Able to maintain an enjoyable environment for customers and employees by establishing and enforcing the policies and procedures set by store manager. They will lead by example and amplify team to the best of their abilities. To perform this job successfully an individual must be able to perform each essential duty satisfactorily.
Job Duties and Responsibilities
Verify and control the distribution of money between the change safe and the cash drawers
Train and assist all employees in the understanding and completion of all job requirements
Work alongside your peers to ensure all products are neatly stocked and organized in their proper places
Ensure drive-thru window is fully stocked ready for customers
Communicate with your manager and your purchaser to ensure necessary products are ordered to fulfill needs required
Work alongside your peers to ensure all nightly duties are completed throughout your shift; including but not limited to sweeping, stocking, and cleaning inside the store and throughout the plaza interior and exterior
Ensure all closing duties are completed before leaving; including shutting off lights, verifying cash drops, locking front doors and gate, setting security alarm, locking drive thru window, and locking and setting alarm of back entrance on your way out
Cash handling and operation of POS (Point of Sale) touch screen register system
Performs additional duties as requested by supervisor
Qualifications:
High school diploma or general education diploma (GED) is considered an asset
Must be 18 years or older
Knowledge of Headshop items is an asset.
Applicants must have excellent written and oral communication skills
Able to work efficiently under pressure during busy times
To Apply: Online at www.twinleafstores.com and Submit letter of interest and resume to jake.swamp@caamgmt.com or send to CAA Management: c/o Jake Swamp, PO Box 609, 76 Geronimo Lane, Akwesasne, NY 13655.
This job is no longer accepting applications