Production General Labourer - Summer Student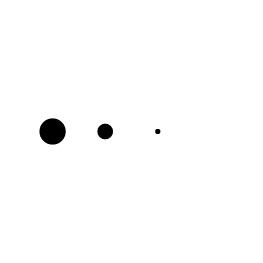 007746
Leader in the agrifood industry, proud of the impeccable quality of our products and our 13,000 employees, Olymel L.P. operates in Canada and in over 65 countries under the brand names Olymel, Lafleur and Flamingo.
POSITION TITLE: Summer Student - Production General Labour
SHIFT: Day/Afternoon/Night
JOB STATUS: Full-time
ESTABLISHMENT: Cornwall
Cornwall, ON
Salary: $15.50 hour
Number of vacancies: 85
Status: Summer Student, Full time 40 hours/week
Date of filling: End of school year
Employment conditions: Day, Afternoon
JOB REQUIREMENTS
Languages: English or French
Education: No degree, certificate or diploma
Experience: No experience
Transportation/Travel information: Public transportation is available
Work conditions and Physical Capabilities: Repetitive tasks, Manual dexterity, Hand-eye co-ordination, Standing for extended periods, Physically demanding, Work under pressure, Fast-paced environment, Attention to detail.
Work Site environment: Cold/refrigerated
Personal Suitability: Reliability, Flexibility, Team Player
Specific Skills: Measure dump ingredients into hoppers of mixing and grinding machines, Feed flattened boxes into forming machines to construct containers, Remove filled container for conveyors, Manually pack goods into bags and boxes or other containers, Feed and unload processing machines, Check products and packaging for basic quality defects, Assist process control and machine operators in performing their duties, Clean machines and immediate work areas.
Weight Handling: Up to 23 kg (50 lbs.)
Work Setting: Meat processing and/or packing plant/establishment
______________________________________________________
HOW TO APPLY
By email:
By Fax: 613-933-3050
In person: 2330, Industrial Park Drive , Cornwall, ON, K6H 7N1 from 8:00 to 17:00
Website: https://olymel.jobs.net/en-CA/job/summer-student-production-general-labour/J3S6DB5WM6FSSB78SN4
Intended job posting: Anyone who can legally work in Canada can apply for this job. If you are not currently authorized to work in Canada, the employer will not consider your job application.
Thank you for your consideration.
This job is no longer accepting applications