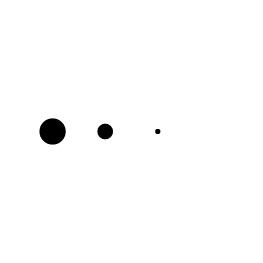 Mohawk Indian Housing Corporation
Akwesasne, NY, United States
JOB TITLE: PROJECT ASSISTANT
DEPARTMENT: MOHAWK INDIAN HOUSING CORPORATION
REPORTS TO: EXECUTIVE DIRECTOR
POSITION: NON-EXEMPT FULL-TIME
DEADLINE TO APPLY: TILL FILLED
RATE: $12.73/HOUR
Essential Duties and Responsibilities include the following. Other duties may be assigned:
Plan and facilitate Sweetflag Estate Activity Calendar including Congregate monthly meal, bingo and Activities to include organizing, decorating, cooking, set-up and clean-up of events.
Research and schedule additional recreational excursion and trips for the Transportation Program
Answer multi-line phone system and direct calls as required
Greet clients and vendors upon arrival and direct them to appropriate offices
Log and route incoming mail and office deliveries; log and stamp outgoing mail
Document management such as: photocopying, faxing, mailing and filing
Maintain office supply inventory to price and order maintenance and office supplies
Responsible to schedule, billing and set-up for board room rentals, MIHC and HHDFCI board and staff meetings including minute taking with table/chairs, food, and beverages.
Maintains strict confidentiality, professional, and courteous attitude toward tenants, coworkers and the general public, at all times
Attends and participates in training as requested
Software expertise using Microsoft Office Word, Excel, PowerPoint, Publisher, Outlook, Access
Assist Executive Director grant/contract application process and report requirements, maintain recordkeeping documents to compile statistical reports
Assist in Accounting Department to maintain purchase order system, stamp invoices paid
Assist Housing Program with report writing, application assistance, correspondence to residents and assist in annual recertification of rent and lease renewal documents and write rental receipts
Basic cleaning and upkeep of all office areas when needed
Assist with Akwesasne Food Pantry ordering, deliveries, stocking food, distribution and file management.
Cross-train for fill-in while regular staff is away and basic knowledge of their duties
Performs other duties as assigned by Management
Qualifications and Skill Requirements:
Incumbent must have a valid driver's license and willingness to use own vehicle. Positions require a background check to be used solely for employment related purposes
Must be minimum of 18 years of age
Must have high school diploma or equivalent
Must have two to three years of experience working in an office setting
Demonstrate reliability by taking personal responsibility and accountability for work
Must demonstrate excellent oral and written communication skills
Must be able to provide professional and courteous service; even in difficult situations
Must be organized, detail oriented, innovative and adhere to confidentiality policy
Must have aptitude and skills in computer programs including Microsoft Office Suite
Knowledge and experience with office equipment; fax machine, multi-line phone system, copy machine, scanner and postage meter.
Financial background including Accounting System QuickBooks considered an asset.
Website: https://mohawkindianhousin.wixsite.com/apts/contact
This job is no longer accepting applications