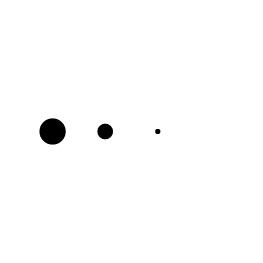 The Receptionist/Office Clerk is under the direct supervision and direction of the Administration Assistant.
The position hours are Monday through Friday, 8:00 a.m. to 4:00 p.m.
Duties and Responsibilities:
As the first point of contact the receptionist must greet all visitors to CKON in a friendly, courteous and helpful manner.
Receptionist answers all incoming calls in a professional and courteous manner and directs calls or takes messages for staff.
Coordinate radio requests, dedications and "In Memoriam" for the radio announcers for airing.
Maintain a log of all incoming and outgoing mail and forward to the appropriate staff members.
The receptionist edits the Community Calendar, Job Watch and the Trading Post for broadcast.
Accepts Job Watch submissions, via email, or walk in. Maintain organized details for the Job Watch to prepare billing information for the Finance Office for proper invoicing on a monthly basis.
Sell weekly radio bingo cards, quickies, 50/50 bingo cards and bingo daubers, maintain the cash drawer and provide accountability for cash.
Distribute the Community Fund recipient applications and receive completed applications by date stamping when they are received.
Distribute bingo winnings which includes verifying the bingo card presented.
Coordinate the bingo card giveaways following the weekly bingo session and maintain a log of individuals who pick-up their free bingo cards, as the free cards are only valid for the following bingo session.
Distribute prizes for the weekly CKON Birthday Club.
Print all flyers and emails for community events and initiatives, to be added to the Community Calendar and/or booth announcements.
Monitor the CKON email sites for incoming information for Community Calendar, Job Watch and Trading Post.
The receptionist takes on small projects under the guidance of the Administration Assistant and Station Manager
15. Must be able to lift 25lbs.
16. Other duties may be assigned as needed.
Qualifications:
High School Graduate with one year experience. Must have excellent time management skills, with an eye for details, have a pleasing and courteous personality. The receptionist must possess the ability to work under deadlines in a fast-paced environment. Comprehensive computer and mathematical skills are a requirement. Speaking the Mohawk language would be an asset as would previous experience in front desk/receptionist responsibilities.
Deadline to apply is Friday July 23, 2021 at 4p.m. To obtain a complete job description and a CKON job application please call 613-575-2100 or 518-358-3426. Interested applicants may submit a CKON job application with their resume and cover letter to: Sarena "Reen" Cook, Station Manager, PO Box 120 St. Regis PQ HOM1A0 or to PO box 1260, Akwesasne, NY 13655 or email reen@ckonfm.com.
This job is no longer accepting applications