Registered Dietitian (J0621-1950)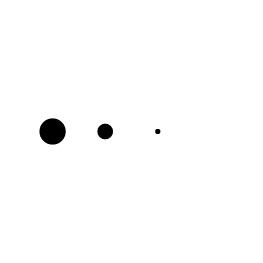 Cornwall Community Hospital
Job Posting Number:
J0621-1950
Job Title:
Registered Dietitian
Job Category:
Support Services
Unit:
Dialysis
Job Type:
Permanent Part Time
Open Positions:
1
City, Province, Country:
Cornwall, Ontario, Canada
Date Posted:
June 30, 2021
Available Shifts:
Scheduled all shifts as required
Closing Date:
July 23, 2021
Salary:
$35.07 - $44.68/Hour
Union:
OPSEU
As part of the Cornwall Community Hospital you uphold the mission, vision and ICARE values in order to create a safe environment for patients/clients, families, staff, physicians and volunteers, recognizing 'Patient Safety' and our hospital's 'Senior Friendly Strategies' as a top priority in creating a culture of safety and 'The Workplace of Choice'. Cornwall Hospital is committed to providing an accessible work environment. Accommodation are available upon request for candidates taking part in the recruitment/selection process.
SUMMARY OF RESPONSIBILITIES
Reporting to the Director of Chronic Disease Management, you will work as an active member of our interdisciplinary team. You will be responsible for providing quality nutritional care and education to patients in the Hemodialysis Unit – a Satellite of The Ottawa Hospital Hemodialysis Program. In addition, you will be required to contribute to program planning, implementation and evaluation in an interdisciplinary team concept. You will practice in accordance with the Policies and Procedures of the Hospital and the current Standards of Practice of the College of Dietitians of Ontario. Other duties as required, as well as embody a culture of caregiver inclusion in the patient's plan of care.
REQUIREMENTS OF THE JOB
Baccalaureate of Science or Nutrition related discipline from a University of recognized standing
Completed postgraduate Dietetic Internship or integrated training recognized by Dietitians of Canada
Member of the College of Dietitians of Ontario AND Dietitians of Canada
Demonstrated participation in continuing educations programs, seminars or other related activities to maintain and enhance knowledge
Advanced knowledge of medical terminology
Excellent knowledge of therapeutic nutrition and education
Ability to supervise/lead/coach/mentor
Demonstrated regular, punctual attendance
Excellent written and verbal communication skills & interpersonal skills
Sound judgement and problem solving skills
Knowledge of quality improvement
Demonstrated commitment to patient safety
Functional level in both official languages (oral and written in English; oral in French) – and testing completed
Assets:
Certified Diabetes Educator
Minimum of 2 years' experience
Special training or interest in developing teaching and counselling skills (CDA Standards)
Experience in nephrology and outpatient counselling preferred
APPLY HERE
This job is no longer accepting applications