Registered Nurse Code Response(CCRT) (J1020-0210)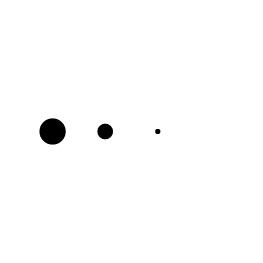 Cornwall Community Hospital
Job Posting Number:
J1020-0210
Job Title:
Registered Nurse Code Response(CCRT)
Job Category:
Nursing
Unit:
CCU Code ERT Response
Job Type:
Permanent Full Time
Open Positions:
1
City, Province, Country:
Cornwall, Ontario, Canada
Date Posted:
December 23, 2020
Available Shifts:
Scheduled all shifts as required
Closing Date:
January 15, 2021
Salary:
$33.56 - $48.05/Hour
Union:
ONA
As part of the Cornwall Community Hospital you uphold the mission, vision and ICARE values in order to create a safe environment for patients/clients, families, staff, physicians and volunteers, recognizing 'Patient Safety' and our hospital's 'Senior Friendly Strategies' as a top priority in creating a culture of safety and 'The Workplace of Choice'. Cornwall Hospital is committed to providing an accessible work environment. Accommodation are available upon request for candidates taking part in the recruitment/selection process.
SUMMARY OF RESPONSIBILITIES
The overall function of the Registered Nurse is to assist our patients, caregivers and community to manage clinical conditions and transitions, maximise the patient's self-care abilities, as well as embody a culture of caregiver inclusion in the patient's plan of care.

As a member of the interdisciplinary team, the role of Registered Nurse (RN) at CCH is to deliver safe, effective, patient-centered, ethical, and evidenced-based nursing care. The overall function of the RN is to assist our patients and community to manage clinical conditions and transitions and maximise their self-care abilities. The RN also acts as a resource for members of the care team.

These positions offer the successful incumbent the opportunity to be a superior resource, Code respondent and current best practice proponent in the Critical care setting.
REQUIREMENTS OF THE JOB
Holds current Certificate of Competence from the College of Nurses of Ontario
Valid Basic Life Support (BLS) certification
Current certification in ACLS,
Is committed to living the Mission and Values of Cornwall Community Hospital
Demonstrated regular, punctual attendance
Demonstrated commitment to patient safety
Successful completion of Critical Care internal training or College based Program
"Five (5) or more years recent nursing experience in critical care (within the last 7 years)(preferably at a level III ICU)"
At least 2 year past nursing experience in acute care
Functional proficiency in both official languages (oral and written in English; oral in French – and testing completed)
Asset/Preferred
Non-Violent Crisis Intervention (full training)
Advanced clinical competencies as related to the patient population served by the Critical Care setting
Completed post RN critical care courses
KEY SKILLS OR COMPETENCIES
Superior interpersonal organizational and communication skills
Ability to work within an interdisciplinary team
Superior Leadership and decision-making skills
Ability and willingness to multitask well
Ability to work under pressure, adapt to change and multitask
Excellent patient assessment, critical thinking, communication (oral and written), problem solving skills
Knowledge of word, Outlook,
Dedication to maintaining and advancing knowledge base in the Critical Care setting and sharing this knowledge with peers
Ability to use proficiently use the EHR as the means of charting
Ability to develop, implement, evaluate and adapt a therapeutic nursing plan (Care plan)
Ability to teach and mentor Junior nurses and nursing students as required
Completes established curricula as required at the unit level
Ability to effectively liaise with other units and departments when needed for patient needs
APPLY HERE!
This job is no longer accepting applications