Registered Nurse - Geriatric Emergency Management (J0621-1472)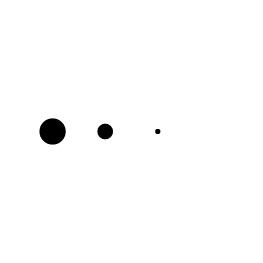 Cornwall Community Hospital
Job Posting Number:
J0621-1472
Job Title:
Registered Nurse (Geriatric Emergency Management)
Job Category:
Nursing
Unit:
Ambulatory Care Geriatric
Job Type:
Permanent Full Time
Open Positions:
1
City, Province, Country:
Cornwall, Ontario, Canada
Date Posted:
June 24, 2021
Available Shifts:
Scheduled all shifts as required
Closing Date:
July 23, 2021
Salary:
$33.90 - $48.53/Hour
Union:
ONA
As part of the Cornwall Community Hospital you uphold the mission, vision and ICARE values in order to create a safe environment for patients/clients, families, staff, physicians and volunteers, recognizing 'Patient Safety' and our hospital's 'Senior Friendly Strategies' as a top priority in creating a culture of safety and 'The Workplace of Choice'. Cornwall Hospital is committed to providing an accessible work environment. Accommodation are available upon request for candidates taking part in the recruitment/selection process.
SUMMARY OF RESPONSIBILITIES
Reporting to the Manager of Chronic Disease Management the Geriatric Emergency Management (GEM) Nurse will focus on comprehensive assessment, screening, monitoring and evaluation of treatment plans for complex elderly clients in the Emergency Department to achieve the main goals of GEM including but not limited to; facilitating effective, appropriate, and safe discharge of elderly clients from the Emergency Department with the referrals to necessary community partners; reducing Emergency Department recidivism and unnecessary hospital admissions; and educate/improve awareness and care for geriatric syndromes. The GEM Nurse will also be responsible for providing consultation services to clients, nurses and other team members; promoting and facilitating research and academic activity; developing resource materials; providing supervision to students and leading program development in enhancing geriatric care for the corporation. The GEM Nurse will work collaboratively with community service providers to build capacity in delivering effective emergency services to the elderly clients.
Their focus is on frail seniors who are at risk of adverse events, loss of independence, and admission to hospital or long-term care. GEM Nurses provide expert and targeted assessment and treatment in the Emergency Department linking community resources for the seniors they serve. The role also supports education and capacity building for staff across the hospital with regards to Seniors Care and Senior Friendly principles. The GEM Nurse also collaborates with the Senior Friendly program to enhance care throughout the Hospital.
Responsibilities:
Implement standardized protocols to screen and assess high risk seniors in the Emergency Department
Provide assessments, consultation and advice to help facilitate emergency department care including acute symptoms, underlying health conditions, function, emotional and cognitive status, home environment issues and home supports
Initiate appropriate referrals and recommendations including Specialized Geriatric Services (i.e. Geriatric Day Hospital, etc.) in collaboration with the Emergency Department team
Assist in strengthening linkages with community services such as primary care, specialized geriatric services, community support services, CCAC.
Develop innovative solutions to address concerns to address at risk patients
Educate patients, families, caregivers, and staff both formally and informally regarding Seniors Care
Participate in quality improvement initiatives related to Senior's Friendly Hospital initiatives and ED care
Work collaboratively the interdisciplinary team to provide support, education and sharing of ideas to promote Senior's Friendly care
Participate in the GEM Liaison Group and the Regional Geriatric Program
Facilitate geriatrician consultations through videoconferencing for patients in order to increase access to this specialty service.
REQUIREMENTS OF THE JOB
Registered Nurse in good standing with the College of Nurses of Ontario
Minimum of 2 years experience in geriatric/seniors and/or emergency services
Demonstrated excellence in oral and written communication skills including conflict resolution and managing family dynamics
Excellent interpersonal, problem solving and teaching skills
Advanced knowledge of the nursing process, the consultation process, program planning, research methodology and crisis management
Able to function collaboratively within the interprofessional team
Ability to work independently with minimal supervision
Demonstrates professionalism in the workplace at all times
Knowledge of principles of adult learning, Seniors Friendly Care, Ethics in Practice and Knowledge Transfer
Able to liaison with multiple partners and collaborate to develop a comprehensive care plan for complex seniors
Able to utilize technology including word processing, internet, PACS, and other modalities
Preferred:
Post-baccalaureate education (Masters in Nursing or Health Related degree preferred)
Gerontological Nursing Certification with the Canadian Nurses Association or willingness to obtain within two years
Member of RNAO
APPLY HERE
This job is no longer accepting applications