Registered Nurse / Patient Service Navigator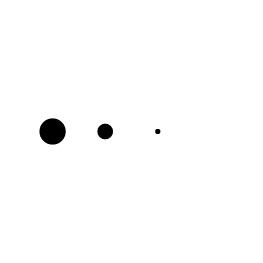 Akwesasne, NY, United States
JOB CODE: 29-1141
Status: Full-Time
Exempt: Yes
Location: Health Services
Department: Outreach
Reports To: Outreach Nursing Supervisor
SUMMARY: The Registered Nurse/Patient Service Navigator will be responsible for ensuring a care plan is in place helping the patient reach his/her health goals. Will be responsible for coordinating patient care activities for at risk individuals with clinically significant illness. Navigation refers to the assistance offered to health care consumers (patients, survivors, families and caregivers) assisting to chart a course through the healthcare system and overcome any barriers to quality care. The nurse will guide and assist patients and their families move through the complexities of the healthcare systems.
ESSENTIAL DUTIES AND RESPONSIBILITIES:
Work with the healthcare team to identify any patient with a new significant health diagnosis.
Create and Implement a care plan for the patient.
Act as a liaison between the service providers and advocate for patient.
Regularly review the patient's progress toward goals.
Coordinate with various service providers to ensure the fulfillment of the patient's needs.
Knowledgeable about the availability of resources and process to access needed resources. Contact surrounding areas of specialty care to learn of services.
Assist patients with appointment information (i.e. directions to the appointment, handicapped accessibility, language barriers) to health specialists.
Transport patients to medical appointments if needed.
Assist and research the disease for patient education.
Provide follow-up care and pre-planning for the next appointment.
Work and report on new patient's with Outreach nursing Supervisor.
Will be expected to complete trainings as assigned.
Completes Outreach Prior Authorizations.
Participate in Outreach Nursing Care, Wound Care and On-Call system.
Assist in any COVID testing and vaccine administration clinics as needed.
Other duties as assigned.
SUPERVISORY RESPONSIBILITIES: There are no supervisor requirements for this position.
EDUCATION AND/OR EXPERIENCE: Registered Nurse from accredited nursing program in the United States, Two years related experience, Experience in chronic disease case management.
OTHER SKILLS AND ABILITIES: Communication both orally and written, Mohawk language and traditions is preferred, physically able to carry out the duties of the position, and Confidentiality.
REASONING ABILITY: Must be at least 18 years of age, have and maintain a valid driver's license with a clean drivers abstract in accordance with the Saint Regis Mohawk Tribe's Fleet Policy. Successful candidate must pass criminal background check and a drug screening prior to beginning.
Applicants must submit letter of interest, resume, supporting documents (certificates, degrees, licenses) and proof of native preference eligibility (Tribal Identification Card or Status Card or letter) by email to human.resources@srmt-nsn.gov or by mail to Human Resources, Saint Regis Mohawk Tribe, 71 Margaret Terrance Memorial Way, Akwesasne, NY 13655. Due to our network security, we are unable to open hyperlinks. Applicants will need to attach their documents as PDF or WORD files if emailing. Applicants must clearly outline that they meet the qualification requirements on their resume.
NATIVE PREFERENCE POLICY
The Saint Regis Mohawk Tribe strives to be an equal opportunity employer dedicated to the policy of nondiscrimination based on race, sex, marital status, sexual orientation, religion, national origin, age, physical disability, veteran status or any other non-job related factor. Among qualified applicants, the SRMT will give preference to the qualified native applicant.
DRUG TESTING POLICY
The successful applicant for employment must submit to and pass a drug test for illegal substances prior to employment being confirmed.
BACKGROUND CHECK
Some positions require candidate(s) to successfully pass a criminal background check prior to beginning employment, used solely for employment related purposes.
ELIGIBILITY LIST
A list of qualified candidates is created from interviews that may be used to appoint individuals to similar positions within the Saint Regis Mohawk Tribe for a period of six months.
INTERVIEW
Testing in the applicable skills may be required as part of the interview process.
This job is no longer accepting applications