Registered Practical Nurse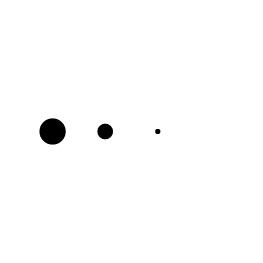 Tsiionkwanonhso:te Adult Care
JOB POSTING
REGISTERED PRACTICAL NURSE
PART TIME TERM POSTION (October 2020 – October 2021)
TSIIONKWANÓNHSO:TE LONG TERM CARE FACILITY
DEPARTMENT OF HEALTH
SALARY LEVEL: OPSEU RPN START $25.02
SUMMARY OF RESPONSIBILITIES:
Under the direct supervision of the Director of Care and the Registered Nurse, the Registered Practical Nurse will provide effective supervision of personnel in the assigned unit and provide an optimal level of nursing care services in accordance with the Long-Term Care Act, 2007 and Regulations 79/10, all other legislations and provide skilled procedures according to the College of Nurses of Ontario Standards of Practice; Medicine Administration and Documentation. The Registered Practical Nurse is required to perform their duties in a manner consistent with the Mission, Vision and Values to ensure resident safety, and demonstrate customer service excellence.
QUALIFICATIONS:
Must hold current Certification of Competence as a Registered Practical Nurse from the College of Nurses of Ontario
Must obtain and maintain membership with the Registered Practical Nurses Association of Ontario (RPNAO) throughout course of employment
Preferred one (1) year relevant experience working with persons in long term care with comprehensive knowledge of nursing, health care practices and techniques used in caring for the elderly.
Must have a current CPR (HCP level) and First Aide certificate.
All interest applicants must submit a letter of interest, resume, and copies of all certificates/diplomas along with three references submitted on a Reference Check Release form, which can be found on the Akwesasne.ca website under Employment. This position is open until filled. Applications should be emailed to:
Michelle Ransom, A/HR Staffing Officer
Administration Building # 1
Akwesasne, Quebec
H0M 1A0
(613) 575-2250, ext. 2147
E-mail: jobs@akwesasne.ca
Applicants must clearly outline that they meet the qualification requirements on their resume.
Native preference in hiring.
As a requirement of employment all applicants must have a Canadian Social Insurance Number.
Before the start of employment, a criminal record check is mandatory.
An eligibility list will be created for one year.

Valid Driver's License is required.

Only those selected for further screening or an interview will be contacted.
(This position is open until filled)
This job is no longer accepting applications