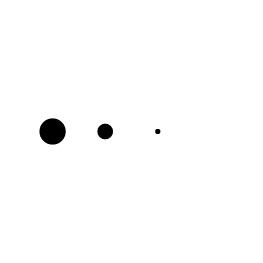 Salmon River Central School District
Fort Covington, NY, United States
Website: https://www.srk12.org/employment/
Position Type:
Student Support Staff - Other/Psychologist
Date Posted:
6/25/2021
Location:
Salmon River Central School
Date Available:
09/01/2021
Closing Date:
Until Filled
6/25/21
SALMON RIVER CENTRAL SCHOOL DISTRICT
Fort Covington, New York  12937
Telephone:  518-358-6669
Queries and applications should be directed to Angela Robert, Assistant Superintendent, Salmon River Central School, Fort Covington, New York  12937.
POSITION AVAILABLE
School Psychologist
DATES FOR ACCEPTING APPLICATIONS
Immediately – Until Filled
DATES FOR BEGINNING EMPLOYMENT
September 2021
WORK LOCATION
Salmon River Central School District
SALARY RANGE
According to Salmon River Teachers Association Contract
MINIMUM QUALIFICATIONS
Six year degree (60 or more semester hours) or a doctoral degree from a planned program in school psychology in an accredited university
New York State School Psychologist's Certificate
MAJOR DUTIES
Our school psychologist will provide support and interventions to students, consult with teachers, families and other mental health professionals (i.e., school counselors, school social workers) to improve support strategies, work with school administrators to improve school-wide practices and policies, and collaborate with community providers to coordinate needed services.  They will assist in the following:
Improve academic achievementPromote student motivation and engagement
Conduct psychological and academic assessments
Individualize instruction and interventions
Manage student and classroom behavior
Monitor student progress
Collect and interpret student and classroom data
Reduce inappropriate referrals to special education

Promote positive behavior and mental healthImprove students' communication and social skills
Assess student emotional and behavioral needs
Provide individual and group counseling
Promote problem solving, anger management and conflict resolution
Reinforce positive coping skills and resilience
Promote positive peer relationships and social problem solving
Make referrals to and help coordinate community services provided in schools

Support diverse learnersAssess diverse learning needs of our students
Provide culturally responsive services to students and families from diverse backgrounds
Assist in the development of IEP's for students with disabilities
Adjust classroom facilities and routines to improve student engagement and learning
Monitor and effectively communicate with parents about student progress

Create safe, positive school climateWork to prevent bullying and other forms of violence
Support social-emotional learning
Assess school climate and improve school connectedness for students
Implement school-wide positive behavioral supports
Identify at risk students and school vulnerabilities
Provide crisis prevention and intervention services

Strengthen family-school partnershipsHelp families understand their child's learning and mental health needs
Assist faculty, staff and families in navigating special education processes
Connect families with community service providers when necessary
Help effectively engage families with teachers and other school staff
Enhance staff understanding and responsiveness to diverse cultures and backgrounds
Help students transition between school and community learning environments, such as residential treatment or juvenile justice programs

Improve school-wide assessment and accountability monitor individual student progress in academics and behaviorGenerate and interpret useful student and school outcome data
Collect and analyze data on risk and protective factors related to student outcomes
Plan services at the district, building, classroom and individual levels
Have knowledge of academic and behavioral RTI models
Conduct functional behavioral assessments and assist in the development of behavioral intervention plans
The Salmon River Central School District does not discriminate on tThe basis of race, color, religion, creed, national origin, political affiliation, gender, age, marital status, sexual orientation, pregnancy, military status, veteran status, genetic pre-disposition or carrier status, ancestry, disability or any other legally protected status in regard to employment opportunities or educational/vocational programs or activities which it operates.
This job is no longer accepting applications