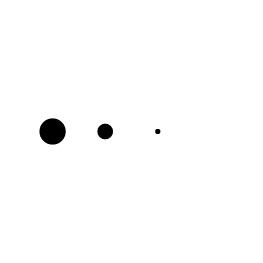 Akwesasne, NY, United States
POSITION: JRECK SUBS MANAGER
REPORTS TO: FOOD AND BEVERAGE DIRECTOR
DEADLINE TO APPLY: OPEN UNTIL FILLED
THE COMPANY
CAA Management is a locally owned and operated company within the Mohawk Territory of Akwesasne. It is the umbrella company for Twinleaf-branded convenience stores, fuel stations, food and beverage venues, and other interests. It is the mission of CAA Management to deliver quality goods and service to Akwesasne and the surrounding community.
THE OPPORTUNITY
The Jreck Subs Manager is responsible for the day-to-day operation and management of Jreck Subs. This position is responsible for supervising and assisting staff in a fast-pace environment with a high volume of customers during peak times. They will assist the Food and Beverage Manager in all aspects of Jreck Subs. To perform this job successfully an individual must be able to perform each essential duty satisfactorily.
JOB DUTIES AND RESPONSIBILITIES
Oversee that all opening and closing duties of the outlets are completed correctly and that cleanliness and maintenance are maintained
Responsible for daily deposits, and the correct operation of the POS systems
Balancing of all daily and nightly cash drawers and POS
Ensure sub ingredient bar is stocked, clean, and fresh to the start of each shift
Estimate future needs for goods, kitchen utensils and cleaning products
Budget operational costs and identify measures to cut waste
Regularly review product quality adhering to Jreck Subs recipes and proportions
Assist staff in preparing subs, wraps, and fryer items
Enforce and monitor all health, safety, and sanitation standards in their area
Coordinate maintenance efforts with Maintenance Manager
Promote Jreck Subs brand in the local community through word-of-mouth and restaurant events
Must maintain a professional and courteous manner ensuring a positive environment for customers and staff
Handle guest complaints according to provided guidelines
Provide excellent customer service to guests
Supervisory Roles
Manage a team of staff including scheduling, training, and general supervision
Perform disciplinary actions, coach and counsel, and mentor staff
Lead by example
Will report directly to the Food and Beverage Manager
Responsible for quality assurance of products leaving their outlets
Performs additional duties as requested by supervisor
QUALIFICATIONS:
Education and Experience:
High school Diploma or GED
3+ years restaurant supervisory experience
Excellent customer service and interpersonal skills
Organized and capable of multi-tasking with attention to detail
Knowledge of Microsoft applications including word and excel
High standards of personal hygiene and personal appearances
Ability to be on feet for several hours at a time
Experience using POS systems preferred
May include weekends, nights, and holiday
To Apply: Online at www.twinleafstores.com and Submit letter of interest and resume to or send to CAA Management: c/o Jake Swamp, PO Box 609, 76 Geronimo Lane, Akwesasne, NY 13655.
This job is no longer accepting applications