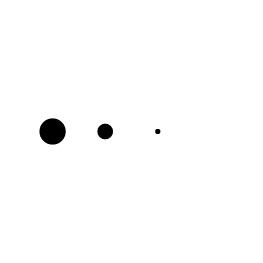 Requisition ID: 1320
Job Title:  Sous Chef – 778/777
Department: Food & Beverage
Reports To: Executive Chef/Director of F&B
FLSA Status: Exempt
SUMMARY:  The Food and Beverage team is seeking a creative and qualified Sous Chef to motivate and train kitchen staff to reach departmental goals by accurately and easily communicating standards and cooking methods to kitchen staff. Responsible for day-to-day operations of Tavern & Maple Room kitchen. Supervises and coordinates activities of Lead Line Cooks, Cooks, Utilities and other workers engaged in preparation and maintenance of quality standards. Conduct the training of employees in methods of cooking, preparation, plate presentation, portion and cost control and sanitation and cleanliness.
ESSENTIAL DUTIES AND RESPONSIBILITIES include the following:
Exhibits a friendly, helpful and courteous manner when dealing with our guest and fellow associates.
Responsible in part for banquet functions.
Ensure that all food and products are consistently prepared and served according to the established recipes, portioning, cooking and serving standards.
Prepare and expedite foods for The Tavern/Maple Room dining rooms
Ensure that all food is ordered and prepared using established par levels, daily menus, and Event Orders.  If par levels are not established then they will establish one utilizing available data and other resources and review those findings with their immediate Supervisor.
Fill in where needed to ensure guest service standards and efficient operations.
Prepare all required paperwork, including forms, reports and schedules in an organized and timely manner.
Understand and demonstrate the fundamentals of cooking
Ability to use a computer and Microsoft Office Software to include Word, Excel and Outlook.
Responsible for maintaining appropriate cleaning schedules for kitchen floors, mats, walls, hoods, other equipment and food storage areas.
Work along with the Executive Chef/Director of F&B/Allocations Coordinator to plan and price menu items.  Establish portion sizes and prepare standard recipe cards for all new menu items.
Works along with the Inventory Controller to ensure that all products are ordered according to predetermined product specifications and received in correct unit count and condition and deliveries are performed in accordance with the restaurant's receiving policies and procedures.  Also to check and maintain proper food holding and refrigeration temperature control points.
Conducts daily shift meetings, inspects, and ensures associates are dressed in proper uniforms.
Ensures all associates are working to expected potential and that the shift is running smoothly.
Maintains food costs/usage, labor percentiles, consistent food & beverage quality and service.
Conducts food inventory in accordance with set par levels.
Ensure proper waste control procedures are followed.
Ensures that all equipment is kept clean and kept in excellent working condition through personal inspection.
Able to work in a rapidly changing environment.
Knowledgeable of industry trends, practical business applications and able to demonstrate creativity.
Ensures that all safety rules and regulations are being followed throughout the shift.
Monitor kitchen personal and document any areas that are below department standards.
Conducts and administers Team Members reviews as needed.
Ensure proper scheduling of associates to anticipate business activities and to resolve any issues.
Other duties as assigned by the Executive Chef/Director of F&B.
SUPERVISORY RESPONSIBILITIES: Directly supervises 15 to 25 associates in the kitchen.
QUALIFICATIONS: To perform this job successfully, an individual must be able to perform each essential duty satisfactorily. The requirements listed below are representative of the knowledge, skill, and/or ability required to successfully complete the essential duties of the position with or without reasonable accommodation.
EDUCATION and EXPERIENCE: High School diploma or (GED) General Education diploma. Minimum 5 years experience or Culinary Degree and 3 years experience.  Minimum 2 years Culinary Management experience.  Will be required to obtain Food Safety Certification.
LANGUAGE SKILLS: Ability to read and interpret documents.   Ability to speak effectively before groups of guests or associates of organization.
MATHEMATICAL SKILLS: Ability to calculate figures and amounts such as proportions, percentages, and volume.
REASONING ABILITY: Ability to solve practical problems and deal with a variety of concrete variables in situations where only limited standardization exists. Ability to interpret a variety of instructions furnished in written, oral, diagram, or schedule form.
PHYSICAL DEMANDS: The physical demands described here are representative of those that must be met by an associate to successfully perform the essential functions of this job with or without reasonable accommodation.  While performing the duties of this job, the associate is regularly required to stand and taste or smell.  The associate frequently is required to use hands to finger, handle, or feel and reach with hands and arms.  The associate must occasionally lift and/or move up to 50 pounds.
WORK ENVIRONMENT: The work environment characteristics described here are representative of those an associate encounters while performing the essential functions of this job with or without reasonable accommodation.   While performing the duties of this job, the associate is occasionally exposed to moving mechanical parts, extreme heat, and risk of electrical shock.
CERTIFICATES: Must obtain and maintain St. Regis Mohawk Tribal Work Permit License which requires a criminal background check to be used solely for employment purposes. Failure to disclose required information will result in rescinding the job offer. Successful candidates for employment must submit to and pass a drug test for illegal substances prior to employment being confirmed. In case of a positive result, the candidate is not eligible for employment with the Akwesasne Mohawk Casino or Mohawk Bingo Palace. Employment will not begin until process is complete.
NATIVE PREFERENCE POLICY:  The Akwesasne Mohawk Casino Resort gives preference to Native Americans who meet the minimum qualifications for the posted position and who are enrolled members of a Tribe. Applicants not entitled to Native Preference will receive consideration without discrimination based on age, sex, disability or national origin.
"The Mohawk Gaming Enterprise is an Equal Employment Opportunity Employer."
Website, click here.
This job is no longer accepting applications