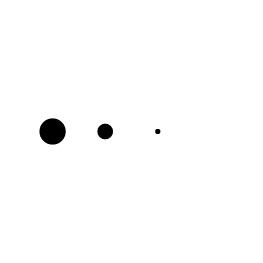 Akwesasne, NY, United States
SUMMARY:  Exhibits a friendly, helpful and courteous manner when dealing with our guests and fellow associates. Operates cash register and is able to balance all monies, coupons, comps and receipts at the end of shift. The position requires the ability to work flexible hours, be reliable and responsible for scheduled shifts.
ESSENTIAL DUTIES AND RESPONSIBILITIES include the following:
Exhibits a friendly (smiling), helpful and courteous manner with professionalism when dealing with our guests and fellow associates.
Takes food orders and collects payments from guest.
Delivers food & beverage orders to bingo guests
Addresses complaints of patrons to their immediate Supervisor.
Learn or have knowledge of the Micros system.
Operates balances and totals receipts on register during and at end of shift, to verify sales and clears cash register.
Remains current on all coupons, promotions, and certificates that apply to all food outlets.
Inspects dining room serving stations and dining areas for neatness and cleanliness.  As needed clean all areas where and when it is required thru out their shift.
Call housekeeping on radio to clean up spillage, wet floors etc.
Order, receive and restock all paper products, condiments, etc. prior to, during and prior to the end of their shift for the dining room and serving stations.
Other duties as assigned by the Supervisor/Manager.
SUPERVISORY RESPONSIBILITIES: This job has no supervisory responsibilities.
QUALIFICATIONS: To perform this job successfully, an individual must be able to perform each essential duty satisfactorily. The requirements listed below are representative of the knowledge, skill, and/or ability required to successfully complete the essential duties of the position with or without reasonable accommodation.  Serve Safe and Safety is a required part of the training along with other training sessions if mandated by the Casino.  If necessary, obtain Certification from trainings.
MINIMUM QUALIFICATIONS:  High school diploma or general education degree (GED); and one to three months related experience and training. Must obtain: ServSafe Certification.
LANGUAGE SKILLS: Ability to read and comprehend simple instructions, short correspondence, and memos.  Ability to write simple correspondence.  Ability to effectively present information in one-on-one and small group situations to guests, clients, and other associates of the organization.
MATHEMATICAL SKILLS: Ability to perform basic math problems, add and subtract two digit numbers and to multiply and divide with 10's and 100's.   Ability to perform these operations using units of American money and weight measurement, volume, and distance.
REASONING ABILITY: Ability to apply common sense understanding to carry out detailed but uninvolved written or oral instructions.   Ability to deal with problems involving a few concrete variables in standardized situations.
PHYSICAL DEMANDS: The physical demands described here are representative of those that must be met by an associate to successfully perform the essential functions of this job with or without reasonable accommodation.  This position is light work.  This position requires balancing, stooping, kneeling, crouching, reaching, standing, walking, pushing, pulling, lifting, grasping, feeling, talking, repetitive motions, and machine operating.
WORK ENVIRONMENT: The work environment characteristics described here are representative of those an associate encounters while performing the essential functions of this job with or without reasonable accommodation.  The position exists in a casino work environment where there is occasional exposure of the associate to oils, smoke, etc.
NATIVE PREFERENCE POLICY:  The Akwesasne Mohawk Casino Resort gives preference to Native Americans who meet the minimum qualifications for the posted position and who are enrolled members of a Tribe. Applicants not entitled to Native Preference will receive consideration without discrimination based on age, sex, disability or national origin.
CERTIFICATES, LICENSES, REGISTRATIONS: Must obtain and maintain a New York State certification and St. Regis Mohawk Tribal Gaming Class III License which requires a criminal background check to be used solely for employment purposes. Successful candidates for employment must submit to and pass a drug test for illegal substances prior to employment being confirmed. In case of a positive result, the candidate is not eligible for employment with the Akwesasne Mohawk Casino Resort. Employment will not begin until process is complete.
"The Mohawk Gaming Enterprise is an Equal Employment Opportunity Employer."
Website, click here.
This job is no longer accepting applications